Research seminar series
The Centre for Human Rights Education organises research seminars to allow for the dissemination and communication of our research and advocacy to the broader university and wider community. These one hour seminars will occur on a weekday afternoon at Curtin University, four times a year. Seminars are coordinated by Dr Lisa Hartley and Dr Yirga Gelaw Woldeyes.
---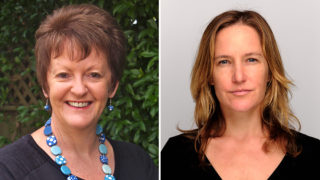 Seminar 1
28 March 2018 (Wednesday)
Paying Attention is a Moral Act
Time: 3 – 4pm
Venue: CAS Boardroom, Building 211, Curtin University, Bentley
RSVP: Eventbrite by 28 March
Speakers:
Rosemary Sayer and Reneé Pettitt-Schipp
Abstract:
Accepting the Stella Prize in 2016, author Charlotte Wood stated that 'paying attention is a moral act.'  Wood tells us that to write truthfully 'is to honour the luck and intricate detail of being alive.'
In this presentation Rosemary Sayer and Renee Pettitt-Schipp will reflect on how the recording and sharing of personal stories is an act of attentiveness, as well as a deliberate disruption to the growing nationalism within the dominant Australian and global discourse.
Schaffer and Smith argue that 'personal narratives expand audiences around the globe to be educated about human rights issues.'  Through the lens of their own creative non-fiction, Rosemary and Renee will explore the 'luck and intricate detail of being alive' in the stories of those who live on the margins.
They will discuss the underrepresented stories of refugees and asylum seekers in Western Australia and the contested nature of borders and its impact on refugees and asylum seekers – particularly those living on Christmas and the Cocos (Keeling) Islands used by the Australian Government for detention purposes.
About Rosemary Sayer
Rosemary Sayer is a creative non-fiction writer and former journalist currently undertaking a PhD in life writing and human rights at Curtin University.  She has written three non-fiction books and her most recent book 'More to the story – conversations with refugees' was published in 2015. Her research interests are life writing, refugees and the power of personal stories. Rosemary has lived and worked throughout Asia and Australia and has lectured and tutored in refugee rights at the Centre for Human Rights Education at Curtin University. She is a passionate advocate for the rights of refugees and asylum seekers.
About Reneé Pettitt-Schipp
Reneé Pettitt-Schipp is an award winning writer and educator who lived in the Indian Ocean Territories from 2011 until 2014. Renee's work with asylum seekers in detention on Christmas Island and the Cocos (Keeling) islands,  inspired her first collection of poetry, 'The Sky Runs Right Through Us'. This manuscript was shortlisted for the inaugural Dorothy Hewett manuscript prize in 2015, and was released with UWA Publishing in February 2018. Reneé is currently writing a creative non-fiction thesis about her experiences in the Indian Ocean Territories as part of her doctoral studies at Curtin University.
---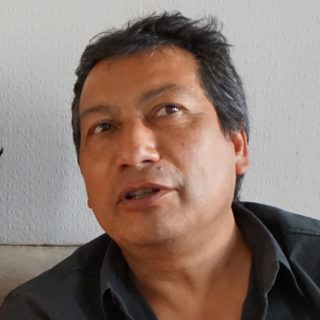 Seminar 2
24 May 2018 (Thursday)
Current Challenges for Human Rights Education: The Chilean Case
Time: 12 – 1pm
Venue: Room 101, Building 502A, Curtin University, Bentley
RSVP: Eventbrite by 24 May
Speaker:
Enrique Azúa, head of education and public engagement at the National Institute for Human Rights in Chile.
About the speaker:
Born in Chile, Enrique Azúa completed a teaching degree in history and geography at the University of Santiago and postgraduate studies in education and public policy at the University of Chile, and is currently completing a Master degree in history and political science. After working as a public school teacher in Santiago during the 1980s and 1990s, Azúa was national consultant in human rights education at Chile's Ministry of Education between 2004 and 2010, and since then he has been head of education and public engagement at Chile's National Institute for Human Rights. Azúa has also been a member of several multidisciplinary research teams in the area of education in Chile and is sole author and co-author of numerous primary and secondary school text books on social science subjects, as well as co-author of academic articles on human rights.
---
Seminar 1: 4 May 2017
Examining ethical and epistemological issues in human rights-oriented collaborative and community-based research
Venue: Centre for Aboriginal Studies Boardroom (Building 211), Curtin University, Bentley
Speaker: Dr Lisa Hartley, Senior lecturer, Centre for Human Rights Education
Abstract:
A central mission of the Centre for Human Rights Education is to engage in community-based, human rights-oriented research. At the same time, critical analyses of these modes of research and the complex ethical questions they raise for community-university collaborations specifically and for social science and the humanities research more broadly, is essential. Drawing on case studies from research conducted with people seeking asylum and refugees, and community organisations seeking to bring about systematic change, and this presentation will reflect on the ethical and epistemological issues that arise when conducting community-based and collaborative research.
About Lisa Hartley
Lisa's interdisciplinary teaching and research is focused on questions of human rights and social change and is driven by a desire to bridge the gap between theory and practice. As a research active and teaching academic, the integration of community engagement, teaching, and scholarly research is germane to Lisa's academic life. Lisa's research cuts across the fields of refugee and migrant studies, sociology, and community and social psychology. Her research interests include refugee resettlement issues; the rights of refugees and asylum seekers; and prejudice towards marginalised social groups and interventions to reduce prejudice. Lisa also has extensive community-based experience in casework and advocacy, particularly working with asylum seekers in immigration detention and refugees in the community.
Seminar 2: 13 July 2017
From 'Boy Overboard' (2002) to 'The Bone Sparrow' (2016): Refugee and Asylum Seeker Activism in Australian Fiction for Young People.
Venue: Room 214, Building 209, Curtin University, Bentley
Speaker
Dr Debra Dudek (CHRE visiting researcher), Senior Lecturer in the School of English Literatures, University of Wollongong, Australia, and Director of the Centre for Canadian-Australian Studies
Abstract
In Literary Activists: Writer-Intellectuals and Australian Public Life, Brigid Rooney notes, "Contemporary Australian writers have been blamed for shying away from political engagement, from the big national issues of the day," but Australian authors who write for young people regularly represent such big national issues, including the government's treatment of refugees and asylum seekers. In this paper, I examine some of the texts for young people that overtly respond to the Australian government's actions against refugees and asylum seekers. I start with Morris Gleitman's Boy Overboard, the first book to engage pointedly with this issue, and end with Zana Fraillon's The Bone Sparrow, the most recent novel in this genre. I outline how these texts represent activism and/or advocate for behaving in ways that promote social justice for refugees and asylum seekers, and I suggest they invite a consideration of friendship as a model for justice.
About Debra Dudek
Dr Debra Dudek works at the University of Wollongong as a Senior Lecturer in English Literatures and as Director of the Centre for Canadian-Australian Studies. She researches and teaches in the area of social justice and children's literature and has published internationally on visual and verbal texts for young people in journals such as Papers, Jeunesse, Children's Literature in Education, Ariel, Canadian Review of Comparative Literature, and Overland and in books including Keywords for Children's Literature (NYU Press, 2011) and Seriality and Young People's Texts (Palgrave 2014). Her book The Beloved Does Not Bite: Moral Vampires and the Humans Who Love Them is forthcoming from Routledge in August 2017. Debra is a visiting researcher at the CHRE for the first half of 2017.
Seminar 3: 7 September 2017
'Ancestors' Words: Noongar writing in WA government archives (1860-1960)'
Venue: Boardroom, Level 1, Building 211 (Centre for Aboriginal Studies)
RSVP: by Wednesday 6 September
Speakers
Dr Elfie Shiosaki, Curtin Distinguished Professor Anna Haebich and Darryl Kickett.
Seminar summary
The archives in Western Australia contain hundreds of letters written by Noongar people between 1860 and 1960. Captured in the letters are many silenced stories of courage and activism. This research project will reunite letters with descendants of the letter writers. With these hidden stories restored to the families, the letters will come alive and once again be part of the Noongar living culture and history.
About the Speakers:
John Curtin Distinguished Professor Anna Haebich has a career combining university research, community engagement, visual arts and non-fiction writing. Her forthcoming publication is Dancing in Shadows: Histories of Nyungar Performance.
Dr Elfie Shiosaki is an Indigenous Post-Doctoral Research Fellow at the Centre for Human Rights Education (CHRE) at Curtin University.
Darryl Kickett a Nyungar man who enjoys the company of his loving family and enjoys important relationships with his mob across Nyungar country, and his many many friends. Winner of the 2013 National Naidoc Person of the Year Award. Worked over the years in management for land rights higher education and health. Currently returning old letters found in archives to the families in Curtin university's Ancestors Words Letters research project. Is still active in healing work and promoting an Aboriginal Terms of Reference.