Research seminar series
The Centre for Human Rights Education organises research seminars to allow for the dissemination and communication of our research and advocacy to the broader university and wider community. These one hour seminars will occur on a weekday afternoon at Curtin University, four to six times a year. Seminars are coordinated by Dr Lisa Hartley and Dr Yirga Gelaw Woldeyes. Please see below for details of the 2017 series.
---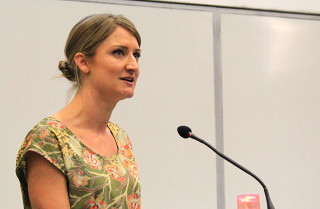 Seminar 1
4 May 2017 (Thursday)
Examining ethical and epistemological issues in human rights-oriented collaborative and community-based research
Time: 3 – 4pm
Venue: Centre for Aboriginal Studies Boardroom (Building 211), Curtin University, Bentley
Speaker:
Dr Lisa Hartley, Senior lecturer, Centre for Human Rights Education
Abstract:
A central mission of the Centre for Human Rights Education is to engage in community-based, human rights-oriented research. At the same time, critical analyses of these modes of research and the complex ethical questions they raise for community-university collaborations specifically and for social science and the humanities research more broadly, is essential. Drawing on case studies from research conducted with people seeking asylum and refugees, and community organisations seeking to bring about systematic change, and this presentation will reflect on the ethical and epistemological issues that arise when conducting community-based and collaborative research.
About Lisa Hartley
Lisa's interdisciplinary teaching and research is focused on questions of human rights and social change and is driven by a desire to bridge the gap between theory and practice. As a research active and teaching academic, the integration of community engagement, teaching, and scholarly research is germane to Lisa's academic life. Lisa's research cuts across the fields of refugee and migrant studies, sociology, and community and social psychology. Her research interests include refugee resettlement issues; the rights of refugees and asylum seekers; and prejudice towards marginalised social groups and interventions to reduce prejudice. Lisa also has extensive community-based experience in casework and advocacy, particularly working with asylum seekers in immigration detention and refugees in the community.
---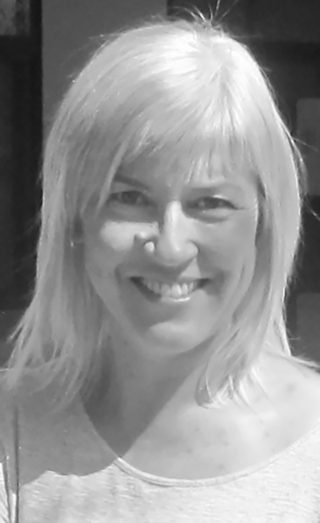 Seminar 2
13 July 2017 (Thursday)
From 'Boy Overboard' (2002) to 'The Bone Sparrow' (2016): Refugee and Asylum Seeker Activism in Australian Fiction for Young People.
Time: 3 – 4pm
Venue: Room 214, Building 209, Curtin University, Bentley
Speaker
Dr Debra Dudek (CHRE visiting researcher), Senior Lecturer in the School of English Literatures, University of Wollongong, Australia, and Director of the Centre for Canadian-Australian Studies
Abstract
In Literary Activists: Writer-Intellectuals and Australian Public Life, Brigid Rooney notes, "Contemporary Australian writers have been blamed for shying away from political engagement, from the big national issues of the day," but Australian authors who write for young people regularly represent such big national issues, including the government's treatment of refugees and asylum seekers. In this paper, I examine some of the texts for young people that overtly respond to the Australian government's actions against refugees and asylum seekers. I start with Morris Gleitman's Boy Overboard, the first book to engage pointedly with this issue, and end with Zana Fraillon's The Bone Sparrow, the most recent novel in this genre. I outline how these texts represent activism and/or advocate for behaving in ways that promote social justice for refugees and asylum seekers, and I suggest they invite a consideration of friendship as a model for justice.
About Debra Dudek
Dr Debra Dudek works at the University of Wollongong as a Senior Lecturer in English Literatures and as Director of the Centre for Canadian-Australian Studies. She researches and teaches in the area of social justice and children's literature and has published internationally on visual and verbal texts for young people in journals such as Papers, Jeunesse, Children's Literature in Education, Ariel, Canadian Review of Comparative Literature, and Overland and in books including Keywords for Children's Literature (NYU Press, 2011) and Seriality and Young People's Texts (Palgrave 2014). Her book The Beloved Does Not Bite: Moral Vampires and the Humans Who Love Them is forthcoming from Routledge in August 2017. Debra is a visiting researcher at the CHRE for the first half of 2017.
---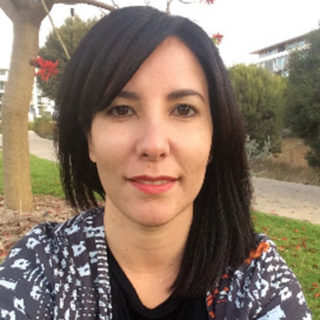 Seminar 3
7 September 2017 (Thursday)
Seminar Title: TBA
Speaker
Dr Elfie Shiosaki, Indigenous Post-Doctoral Research Fellow, Centre for Human Rights Education
Abstract
Coming soon.
About Elfie Shiosaki
Dr Elfie Shiosaki is an Indigenous Post-Doctoral Research Fellow at the Centre for Human Rights Education (CHRE) at Curtin University in Perth, Western Australia. She completed a PhD (Political Science and International Relations) on nation-building in post-conflict societies in 2015.