Research seminar series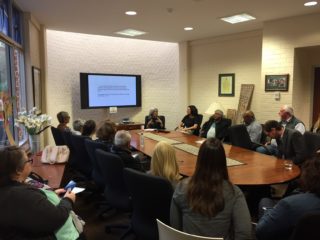 The Centre for Human Rights Education organises research seminars to allow for the dissemination and communication of our research and advocacy to the broader university and wider community. These one hour seminars will occur on a weekday afternoon at Curtin University, four times a year. Please see the Research Seminar Series page for more details about the 2017 Seminar Series. We will be updating the website soon with information about the 2018 Seminar Series so please stay tuned.
Events
Professor Baden Offord is an organiser of and speaker at the 2018 IAFOR organised conference titled, "Fearful Futures: Cultural Studies and the Question of Agency in the Twenty-First Century."

The 2nd Australian Ally Network Conference will be hosted by Curtin University in Perth on 27-28 September 2018. Please diarise the dates!