Current events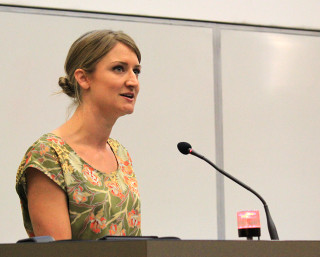 5 May 2017
CHRE Annual Research Seminar Series, Seminar 1
Curtin University, Bentley
Examining ethical and epistemological issues in human rights-oriented collaborative and community-based research
Please see our new Research Seminar Series page for more information and to RSVP.
Speaker: Dr Lisa Hartley
---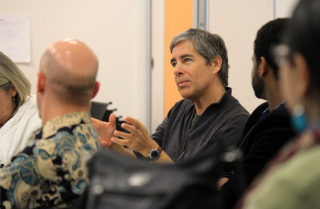 10 May 2017
Curtin Leaders Program Keynote Address
Tim Winton Lecture Theatre, Building 213.104, Curtin University, Bentley
Time: 12 – 2pm
Topic: Understanding Culture
Speaker: Professor Baden Offord
Learn how to work within and across cultures – an important skill sought after by employers. Explore your own and others cultures and what it takes to transition from one culture to another. Identify strategies that will help you to develop your own cultural competence.
---
17 May 2017
Public Symposium organised by the ARC Centre of Excellence for the History of Emotions and the University of Western Australia
Fanny Balbuk Yoreel: Life, Legacy and Emotions
City of Perth Library and History Centre, Perth
Time: 9:30am – 1:30pm
Dr Elfie Shiosaki will be a presenter at this public symposium that focuses on the experiences of Fanny Balbuk as a Whadjuk yorga. Her powerful, emotional story enables contemporary residents of Perth to see the history of their area in fresh ways.
Hear presentations and discussions by leading academics as they consider the life, legacy and emotions of Fanny Balbuk Yooreel, arguably the most important Whadjuk woman of the 19th century.
This is a free event but bookings are essential. Register here.
---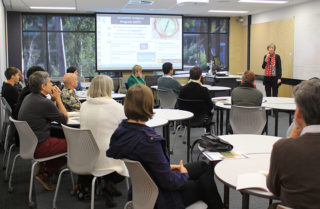 12 August 2017
CHRE Annual Postgraduate Colloquium
Curtin University, Bentley
The Centre for Human Rights Education (CHRE) runs the annual postgraduate colloquium for all CHRE postgraduate students who are encouraged to present a 10 minute presentation. This year the colloquium will be open to Centre for Aboriginal Studies students also.
Presentations focus on elements of the students' PhD research. This event is open to PhD candidates, supervisors, CHRE staff and Masters students only.
---
6 November 2017
AAPI 2017 Seminar Series, Seminar 8
The Pedagogies of Human Rights
Health Sciences Boardroom, Building 400:405, Curtin University, Bentley
Time: 12:30 – 1:30pm
Speakers 
Caroline Fleay, Lisa Hartley, Baden Offord, Elfie Shiosaki and Yirga Gelaw Woldeyes from the Centre for Human Rights Education
Abstract 
Researchers in the Centre for Human Rights Education have an ongoing concern to develop new conceptual and methodological insights for the teaching of human rights, specifically from a perspective that values social and cultural diversity and different ways of knowing. In this paper, we will contextualise the role of pedagogy itself as a core method of communication, language and discourse of human rights. We explore the question of what characterises and informs a critical pedagogy of human rights? From a shared position of activating human rights through considerations of diverse identities, histories, cultures, religions, philosophies and practices, our paper will discuss some of the signature pedagogies that have become germane to how we do human rights education. We will highlight, example, how we engage with refugee rights, Indigenous rights and LGBT rights within a critical human rights teaching framework. A key argument posed in this paper will be that a meaningful approach to human rights requires a radical pedagogy that focuses on questions of social justice and human co-existence.