Current events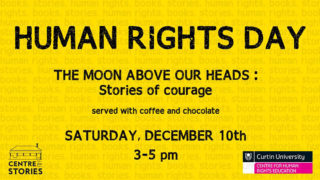 10 December 2016
Human Rights Day Event
The Moon Above our Heads:  Stories of Courage
The Centre for Stories, 100 Aberdeen Street, Northbridge
Time: 3.00 – 5.00pm
Ticket price: $19 – Purchase 
For this year's Human Rights Day, Yirga Gelaw Woldeyes, Mary Ann Kenny, Baden Offord, John Ryan and Yasue Arimitsu will be sharing the stories and books that have influenced and impacted upon their enduring human rights work. Join us for an afternoon of celebrating courage in adversity, tolerance and understanding, and above all else—our common humanity.
FACILITATOR
Baden Offord holds the Dr Haruhisa Handa Chair of Human Rights Education and is Professor of Cultural Studies and Human Rights. He is the Director of the Centre for Human Rights Education at Curtin University. Born in Aotearoa New Zealand, of Maori and Pakeha heritage, Baden has lived most of his life in Sydney and Byron Bay, as well as several years in Aotearoa/NZ, India and Japan. He was educated at The University of Sydney, Australian National University and Southern Cross University.
SPEAKERS
Yirga Gelaw Woldeyes is a researcher and poet from the holy town of Lalibela, Ethiopia. His poetry was published in a book titled Yeteraroch Chuhet (The Cry of Mountains), which uses Amharic to reflect on Ethiopia's history of loss and resilience. Yirga holds both a Master's and a PhD from the Centre for Human Rights Education at Curtin University, where he is now a lecturer.
Mary Ann Kenny is an Associate Professor in the School of Law and the Programme Manager of the Graduate Certificate in Australian Migration Law and Practice. She teaches migration law, refugee law and international human rights and she has been a legal practitioner and migration agent for over 20 years. As a legal practitioner Mary Ann continues to provide vital pro bono advice and assistance to refugees and asylum seekers.
John Ryan is Head of English at Southern Cross Distance Education School and President of the North Coast Branch of the NSW English Teachers Association. John has published in cultural studies and in the field of human rights education. His most recent article, 'Peacebuilding education: enabling human rights and social justice through cultural studies pedagogy' was a collaboration with co-panelist Baden Offord. John won a NSW Premiers' Scholarship in 2003.
Yasue Arimitsu is Professor Emeritus of English and Australian Studies at Doshisha University, Kyoto, Japan. She has edited and contributed to Contemporary Australian Studies: Literature, History, Film and Media Studies in a Globalizing Age (2016). She was the president of the Australian Studies Association of Japan (2010–2013), and is currently the president of the Australia New Zealand Literary Society of Japan (2014–).
---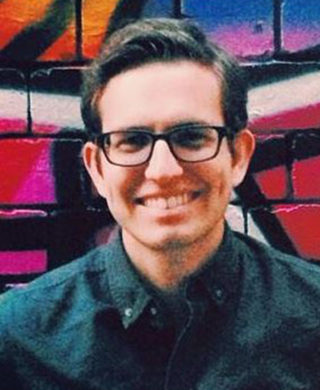 Seminar with Josh Pallas
LGBTIQ Asylum Seekers in Australia – an Analysis of Recent Case Law
Building 210 Room 104, Curtin University
Time: 5:30pm – 6:30pm
RSVP: misty.farquhar@curtin.edu.au 
Join the Centre for Human Rights Education and the Curtin LGBTIQ Collaborative Research Network for a seminar with PhD candidate Josh Pallas.
The seminar
This paper will outline and explain the recent approach of the Australian Courts in determining LGBTIQ asylum applications. Presently, these applications are being met with disbelief from the Courts. To understand how these decisions are currently being made, Josh's paper will first situate the current decisions within the wider legal context around LGBTIQ Asylum Seekers and their treatment under the Australian law.
He will then focus on a few cases over the 2015-2016 period to demonstrate the prevailing approach of the Courts. Josh will then conclude with some thoughts on why this current approach is unacceptable through a queer theoretical lens.
The Speaker
Josh Pallas is a PhD Candidate in international law at UNSW Law Faculty. He is also a Sessional Academic at the University of Wollongong in both Law and Politics and International Studies. Josh volunteers with the Inner City Legal Centre in Kings Cross which is the NSW specialist LGBTIQ community legal centre.
---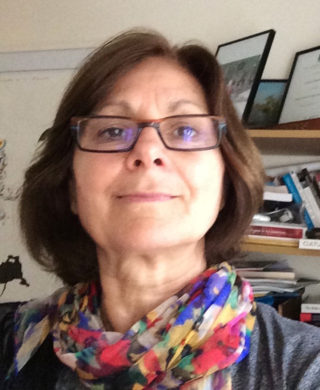 Research Seminar with Nina Burridge
The Value of Human Rights Education at University
Building 211 Room 221, Centre for Aboriginal Studies, Curtin University
Time: 2:00pm – 3:00pm
RSVP: g.galardi@curtin.edu.au
Join the Centre for Human Rights Education for a research seminar with Associate Professor Nina Burridge.
The seminar
"Ideals carry no weight unless the people know them, unless the people understand them, unless people demand that they be lived. (Eleanor Roosevelt, cited in the Global Citizenship Commission Report, 2016, p. 3). A well educated, active citizenry is the primary aim of our education systems, whether at the school or tertiary level.  An essential component of a well educated citizenry in a civil society is its understanding of the value of human rights and what it means to live with dignity in a community, where rights and freedoms are protected.   This was the essential basis of the Universal Declaration of Human Rights that Eleanor Roosevelt fought so hard to enact in 1948.
This presentation will focus on how we as academics, in our own distinct subjects, courses and faculties, encompass the mission of producing active global citizens for the common good.  While this process obviously begins in the school system, the tertiary sector cannot neglect its responsibility for enabling young people to discuss and think critically about global issues, and for providing experiential opportunities for our tertiary students to live and operate in an increasingly globalised world.  Tertiary education must combine the goal of producing 'job ready' graduates with the more complex goal of ensuring they are able to use their new found knowledge and skills to work for solutions to complex global problems that benefit not just the market but society in an equitable and just way.
The speaker
Nina Burridge is an Associate Professor in the School of Education in the Faculty of Arts and Social Sciences at the University of Technology Sydney, Australia. Her main research interests are underpinned by a rights framework encompassing principles of social justice and social inclusion and centre on issues such as cultural diversity, women's empowerment, Indigenous education and human rights education in the context of a globalised world.  In 2012 she received the UTS Social Inclusion Award: For Sustained commitment to improving education and human rights for women in Australia and internationally.
---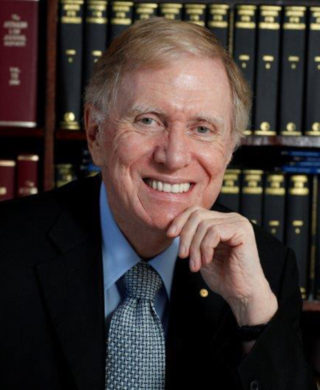 Public lecture and Curtin LGBTIQ Collaborative Research Network launch
Tim Winton Lecture Theatre, Curtin University
Time: 1:00pm – 3:30pm

RSVP: chremichaelkirby2016.doattend.com
Download the flyer [PDF 631kB]
Join the Centre for Human Rights Education for a public lecture and Curtin LGBTIQ Collaborative Research Network launch and panel discussion with The Honourable Michael Kirby AC CMG.
The lecture
In the wake of the Orlando massacre of 50 LGBTIQ people in June 2016, Michael Kirby will examine the important and crucial role that universities play in supporting research to end homophobia (and all forms of LGBTIQ phobia). He will refer to Dr Alfred Kinsey's research, which helped to revolutionise our conceptions of human sexuality. Michael Kirby will argue that Kinsey's research was a powerful change-agent. "At the fault line of ideas competing for human acceptance in the present age, Dr Kinsey stands, beckoning us forward to greater rationality and knowledge about ourselves."
Curtin LGBTIQ Collaborative Research Network Launch
Following Michael Kirby's lecture, a panel of 6 Curtin LGBTIQ researchers will showcase their current research projects. This will include senior and early career researchers as well as PhD and Masters researchers. Michael Kirby will respond to the presentations with his thoughts on the various projects.
The Speaker: The Honourable Michael Kirby AC CMG
Michael Donald Kirby AC, CMG was Australia's longest serving judge from 1996 to 2009. In addition to his judicial duties, he served on three university governing bodies and was Chancellor of Macquarie University in Sydney from 1984-1993.
Michael Kirby also served on many national and international bodies, including being a member of the World Health Organisation's Global Commission on AIDS (1988-92); President of the International Commission of Jurists, Geneva (1995-8); UN Special Representative Human Rights in Cambodia (1993-6); member of the UNESCO International Bioethics Committee (1995-2005); member of the High Commissioner for Human Rights' Judicial Reference Group (2007-) and member of the UNAIDS Reference Group on HIV and Human Rights.
In 2010, he was awarded the Gruber Justice Prize. Between 2010 and 2012, he served on the UNDP Global Commission of HIV and the Law (2010-12). In 2013, he was appointed a Commissioner of the UNAIDS Commission on Sustainable Health. Later in 2013 he was appointed by the President of the UN Human Rights Council, pursuant to a resolution of the Council, to head the Commission of Inquiry on Alleged Human Rights Violations in the Democratic People's Republic of Korea.