Current events
Subscribe to CHRE Events mailing list
---
16 September 2017
Public Screening and Q&A with Film maker
The Borneo Case
Bankwest Lecture Theatre, Building 200A, Curtin University, Bentley
Time: 12pm – 2:15pm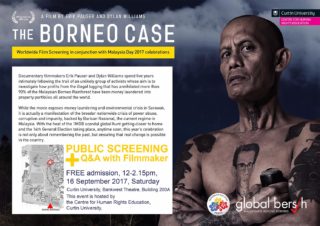 ---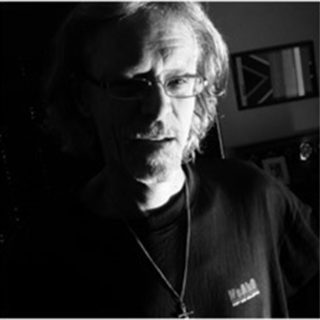 22 September 2017
Public Lecture with Verne Harris
Beyond Archive, Beyond Hope, Beyond Democracy?
Tim Winton Lecture Theatre, Building 213:101, Curtin University, Bentley
Time: 3:45pm for a 4:00pm start
RSVP: via Eventbrite by Wednesday 13 September
The Centre for Human Rights Education and the Department of Information Studies at Curtin University would like to invite you to a public lecture by award-winning South African archivist and scholar, Verne Harris. This lecture will explore the role of archive and memory work in struggles for social justice within a frame set up by these questions:
What does Nelson Mandela's legacy mean in South Africa today?
Is democracy an oppressive apparatus?
Does whiteness still exercise hegemony globally?
Is there hope for the human project?
About Verne Harris
Director of Archive and Dialogue at the Nelson Mandela Foundation, Verne Harris was Mandela's archivist from 2004 to 2013. He is an honorary research fellow with the University of Cape Town, participated in a range of structures which transformed South Africa's apartheid archival landscape, including the Truth and Reconciliation Commission, and is a former Deputy Director of the National Archives. Widely published, he is probably best-known for leading the editorial team on the best-seller Nelson Mandela: Conversations with Myself. He is the recipient of an honorary doctorate from the University of Cordoba in Argentina (2014), archival publication awards from Australia, Canada and South Africa, and both his novels were short-listed for South Africa's M-Net Book Prize. He has served on the Boards of Archival Science, the Ahmed Kathrada Foundation, the Freedom of Expression Institute, and the South African History Archive.
---
6 November 2017
AAPI 2017 Seminar Series, Seminar 8
The Pedagogies of Human Rights
Health Sciences Boardroom, Building 400:405, Curtin University, Bentley
Time: 12:30 – 1:30pm
Speakers 
Caroline Fleay, Lisa Hartley, Baden Offord, Elfie Shiosaki and Yirga Gelaw Woldeyes from the Centre for Human Rights Education
Abstract 
Researchers in the Centre for Human Rights Education have an ongoing concern to develop new conceptual and methodological insights for the teaching of human rights, specifically from a perspective that values social and cultural diversity and different ways of knowing. In this paper, we will contextualise the role of pedagogy itself as a core method of communication, language and discourse of human rights. We explore the question of what characterises and informs a critical pedagogy of human rights? From a shared position of activating human rights through considerations of diverse identities, histories, cultures, religions, philosophies and practices, our paper will discuss some of the signature pedagogies that have become germane to how we do human rights education. We will highlight, example, how we engage with refugee rights, Indigenous rights and LGBT rights within a critical human rights teaching framework. A key argument posed in this paper will be that a meaningful approach to human rights requires a radical pedagogy that focuses on questions of social justice and human co-existence.
---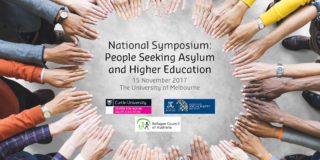 15 November 2017
National Symposium: People Seeking Asylum and Higher Education
Room 107, Building 149, William Macmahon Ball Theatre, Old Arts Building, The University of Melbourne
Time: 9:00 – 4:00pm
Expressions of Interest have closed – a good number of applicants were received from University and Community Sectors, as well as high number of students from asylum-seeking and refugee backgrounds from across the country.
Symposium Overview
Increasing attention has been paid to the barriers to accessing higher education for people seeking asylum in Australia who arrived by boat. In recent years, a number of Australian universities have responded by offering 'humanitarian scholarships' to people in this situation. However, under-examined challenges exist related to the retention, participation and success of, and support for these students in their studies.
This one-day national symposium will focus on identifying emerging challenges and future opportunities. The format will include:
a panel discussion of people seeking asylum and those from refugee backgrounds who will share their experiences of studying in higher education as a person on a temporary visa;
an exploration of community and university responses to facilitating access to higher education for this group of students; and
the sharing of research, case studies, observations, experiences from the classroom, and examples of good practice related to supporting people on temporary visas in higher education.
This symposium will work towards identifying key research/advocacy priorities and the development of an advocacy report, which can be used to speak to these issues (with – not for – students seeking asylum).
For more information, please see the Eventbrite webpage.