Speakers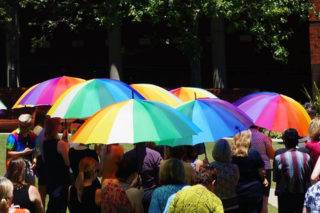 ---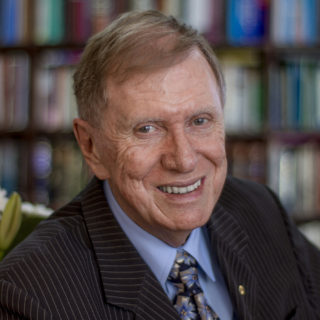 The Honourable Michael D. Kirby AC CMG
Michael Kirby is an international jurist, educator and former judge.  He served as a Deputy President of the Australian Conciliation and Arbitration Commission (1975-83); Chairman of the Australian Law Reform Commission (1975-84); Judge of the Federal Court of Australia (1983-4); President of the New South Wales Court of Appeal (1984-96); President of the Court of Appeal of Solomon Islands (1995-96) and Justice of the High Court of Australia (1996-2009).
He has undertaken many international activities for the United Nations, the Commonwealth Secretariat, the OECD and the Global Fund Against AIDS, Tuberculosis and Malaria.  He has also worked in civil society, being elected President of the International Commission of Jurists (1995-8).  His recent international activities have included member of the Eminent Persons Group on the Future of the Commonwealth of Nations (2010-11); Commissioner of the UNDP Global Commission on HIV and the Law (2011-12); Chairman of the UN Commission of Inquiry on DPRK (North Korea) (2013-14); and Member of the UN Secretary-General's High Level Panel on Access to Essential Healthcare (2015-16).  He is also heavily engaged in international arbitrations; domestic mediations; and teaching law.  He is Honorary Professor at 12 Australian and overseas universities.
In 1990 he was awarded the Australian Human Rights Medal.  In 1998, he was named Laurette of the UNESCO Prize for Human Rights Education. In 2010 he was named co-winner of the Gruber Justice Prize.  In 2011 he received the inaugural Australian Privacy Medal.  The honorary degrees of Doctor of Letters, Doctor of Laws and Doctor of the University have been conferred on him by universities in Australia and overseas.
---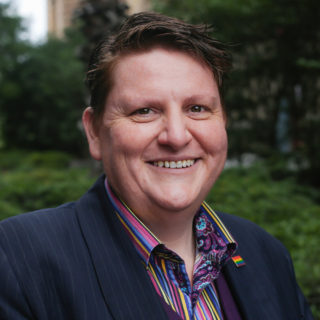 Ro Allen
Commissioner for Gender and Sexuality, Victoria
Ro Allen is an experienced and longstanding advocate for LGBTI Victorians and has held leadership positions in the community and government sectors. Ro has been a member of three Victorian Government LGBTI ministerial advisory groups and chaired the ministerial advisory committee on LGBTI Health and Wellbeing between 2007 and 2009.
As founding CEO of UnitingCare Cutting Edge, Ro established Victoria's first rural support group for young LGBTI people, giving Ro a particular understanding of the issues faced in rural and regional areas. Ro is a former Chair of the Adult, Community and Further Education Board, the Victorian Skills Commission, the Youth Affairs Council of Victoria (YACVIC), and former member of the Hume Regional Development Australia Committee.
Ro has been recognised for extensive community service: in 2003 Ro received a Centenary Medal and in 2009 was inducted into the Victorian Government Honour Roll for Women. Recently Ro was recognised in the Top 50 Public Sector Women (Victoria) 2017 and won Hero of the Year in the 2017 Australian LGBTI Awards.
---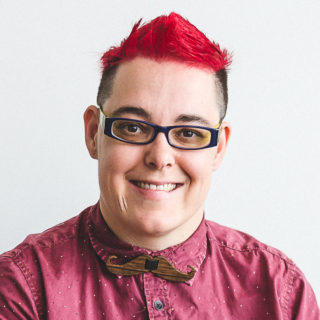 Jax Jacki Brown
Disability & LGBTI/Queer rights activist
Jax is a disability and LGBTIQ rights activist, writer and educator. She is a member of the Victorian Ministerial Council on Women's Equality, the Victorian governments' LGBTI taskforce Health and Human Services Working Group and the Victorian Human Rights and Equal Opportunity Commission's Disability Reference Group. Jax is the co-producer of Quippings: Disability Unleashed, a disability performance troupe, and she teaches in disability at Victoria University. Through her presentations at conferences and universities Jax provides a powerful insight into the reasons why society needs to change, rather than people with disabilities.
---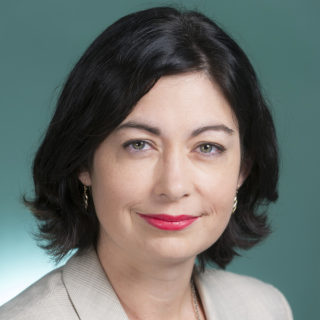 Terri Butler MP
Member for Griffith, Queensland
Terri Butler is the federal Labor Member for Griffith, Queensland. Born and raised in Cairns, Terri commenced study at James Cook University (JCU) and graduated from the Queensland University of Technology with a Bachelor of Law (Honours) and a Bachelor of Arts (Journalism).  Prior to being elected as the member for Griffith in 2014, Terri was a lawyer and a principal of the national law firm Maurice Blackburn, where she established and led the Queensland Employment and Industrial Law Section. While working as a lawyer, Terri was listed as one of Queensland's top workplace relations lawyers in the Doyles Guide to the Legal Profession.
Terri has long been involved with organisations supporting those in the community.  She has served on leadership groups of Children By Choice and the YWCA.  Terri has also been involved in Labor's policy development, having served two previous terms on Labor's National Policy Committee, and a term on the new National Policy Forum.
After the 2016 election, Terri was appointed the Shadow Assistant Minister for Preventing Family Violence, Universities and Equality. Terri is also a member of the House Standing Committees on Employment, Education and Training; Procedure; Tax and Revenue; and a member of the Joint Standing Committee – Corporations and Financial Services.
---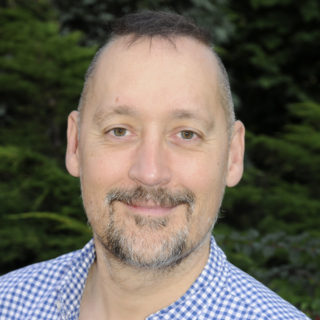 Morgan Carpenter
Intersex activist and researcher, PhD Candidate, University of Sydney
Morgan is co-executive director of Intersex Human Rights Australia and a PhD candidate at Sydney Health Ethics, University of Sydney. Morgan played an active role in systemic advocacy on federal anti-discrimination legislation and a Senate inquiry into forced sterilisation. He participated in the first UN expert meeting on ending human rights violations against intersex persons, is a signatory of the "Yogyakarta Principles plus 10", and member of an AHRC expert group on protecting the rights of people born with variations of sex characteristics in the context of medical interventions.
---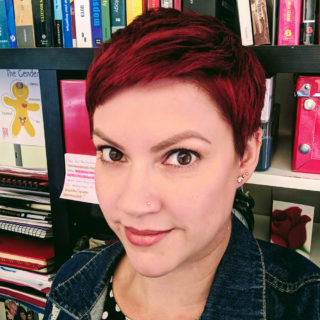 Misty Farquhar
PhD Candidate, Curtin University
Misty is a passionate advocate, with a strong belief in inclusion for all people.
Misty has a Bachelor of Psychology and a Master of Human Rights, and is currently working toward a PhD at the Curtin University Centre for Human Rights Education exploring how people living outside binary ideas of sexuality / gender experience recognition in Australia.
Misty has over 10 years of leadership experience in community and organisational development across the private, public, and community sectors. This has included social change work and advocacy for people at risk of social isolation / exclusion, and various organisational transformation projects. Misty has ongoing involvement with a number of not-for-profits, and is also a presenter on RTRfm's All Things Queer program.
---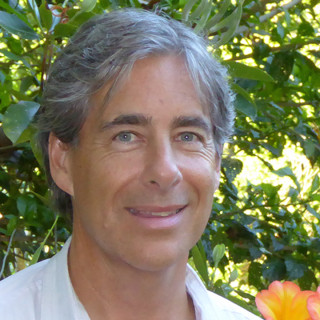 Baden Offord
Director, Centre for Human Rights Education, Curtin University
Baden Offord holds the Haruhisa Handa Chair of Human Rights; is Professor of Cultural Studies and Human Rights; and Director, Centre for Human Rights Education at Curtin University. An internationally recognized specialist in human rights, sexuality, culture and education, he is part of a scholarly and activist community that works collectively to decolonize and destabilize the study of sexuality in Southeast Asia. He is a member of the international advisory board for the Palgrave Macmillan research book series, 'Gender, Sexualities and Culture in Asia', and on the LGBTIQ Advisory Committee at Curtin University.
---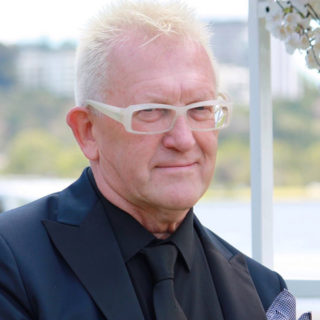 Sam Winter
Transgender health and rights scholar, Curtin University School of Public Health
Sam Winter trained as a psychologist, and does teaching, research and advocacy in transgender health; in Australia and worldwide. He is a board member of the World Professional Association for Transgender Health (WPATH) and was on the authoring team for the WPATH Standards of Care (SOC-7); used by trans healthcare providers worldwide. He is an advisory board member for Transgender Health Australia. He was a lead author for the recent transgender health series in the medical journal Lancet. He continues to work with others to investigate employment discrimination against trans people, and to promote comprehensive and inclusive gender recognition legislation.