News
July 2018
Post date – 19 July 2018
Australian Red Cross – "In Search of Safety" Programme Evaluation
In 2017, CHRE academics Lisa Hartley and Caroline Fleay partnered with the Australian Red Cross (Western Australia) to evaluate in the 'In Search of Safety' programme which is a community education programme developed by the Australian Red Cross Migration Support Program (WA) to help dispel the myths and understandings surrounding people seeking asylum in Australia.
The programme is designed specifically for primary school-aged students and aims to create a more welcoming Australia. It presents information and provides an environment that encourages participants to make their own conclusions about people seeking asylum and the situations they face.
The evaluation involved a comparison of surveys completed by students who participated in the 'In Search of Safety' programme in four primary schools in Western Australia.
The results of the evaluation showed that their participation in the programme has had a positive impact on the students, which indicates the programme is effective in the short term and longer term.
The students had significantly more positive feelings and attitudes about asylum seekers and were more likely to interact with someone who is an asylum seeker both immediately after their participation in the programme and 8-9 months later.
There was a marked increase in knowledge gained about how to define the terms "asylum seeker" and "refugee" immediately following the programme.
While there was a decline in knowledge gain 8-9 months later, students still showed they had gained a significant increase in knowledge 8-9 months after the programme compared with the knowledge they had before it.
The teachers felt very positive about the programme in the short and longer term.
Caroline and Lisa really enjoyed working with the Australian Red Cross and the teachers and students who participated in the four primary schools.
To find out more about the evaluation process and outcomes, you can read the Final Evaluation Report here.
---
June 2018
Centre Director: International Expert Panelist for the New Zealand Ministry of Education
Centre Director, Professor Baden Offord, was appointed from June 2018 to March 2019 as an International Expert Panelist to the Social Sciences and Other Cultural/Social Sciences (SSOCS) Panel for the New Zealand Ministry of Education panel for the Performance Based Research Fund (PBRF) Quality Evaluation. This Quality Research Evaluation in New Zealand is similar to the ERA process in Australia.
Dr Lisa Hartley visits the University of Glasgow
From the 18th to 20th of June, CHRE academic Dr Lisa Hartley visited the University of Glasgow, which coincided with the Refugee Festival Scotland, coordinated and produced by the Scottish Refugee Council.
As part of the festival, on the 19th of June Lisa presented on a panel entitled "Secure borders, endangered lives. An international perspective" which was co-hosted with the Glasgow Refugee, Asylum, and Migrant Network (GRAMNet). Lisa discussed other panellists, Dr Cetta Mainwaring (University of Glasgow), and Andrew and Frances Nixseaman (volunteer team coordinators in Chios, Greece), the devastating impacts of border security practices in Europe and Australia on people seeking asylum, but also on the importance of acknowledging and elevating the agency of people affected by such policies.
Lisa also met with academics at the University of Glasgow, including the Professor Alison Phipps, UNESCO Chair in Refugee Integration through Languages and the Arts. Alison also co-convenes GRAMNet, which is a network of researchers, practitioners, NGOs and policy makers working with migrants, refugees and asylum seekers in Scotland. The network is an impressive model of how research, advocacy and community engagement can work effectively together, along-side community organisations and refugees, asylum seekers and migrants themselves. GRAMNet shares many synergies with the work of the Centre of Human Rights Education, particularly its work with refugees and people seeking asylum.
Lisa attended Professor Phipps' inaugural World Refugee Day lecture on 20 June 2018, which was an incredible mix of a traditional lecture and spoken word from Alison and people living the experience of seeking asylum in Scotland, on the idea of refugee 'integration'. If you'd like to view her talk, you can view it on YouTube.
Photo 1 – Lisa Hartley at the University of Glasgow. Photo 2 – L-R Dr Cetta Mainwaring (University of Glasgow), Dr Giovanna Fassetta (University of Glasgow, GRAMNet), Dr Lisa Hartley (CHRE), Andrew Nixseaman and Frances Nixseaman (volunteer team coordinators in Chios, Greece). Photo 3 – Professor Alison Phipps (University of Glasgow, UNESCO Chair in Refugee Integration through Languages and the Arts) and Lisa Hartley (CHRE)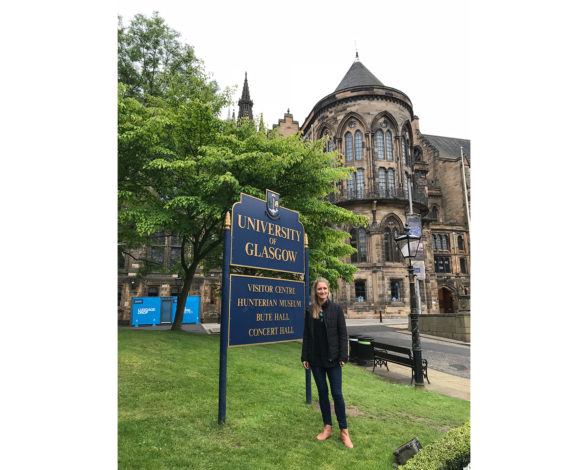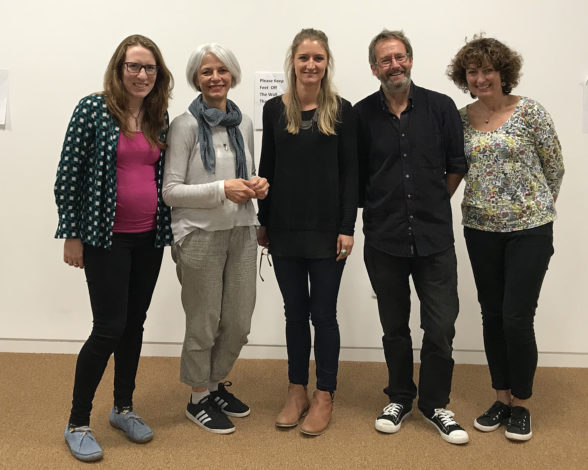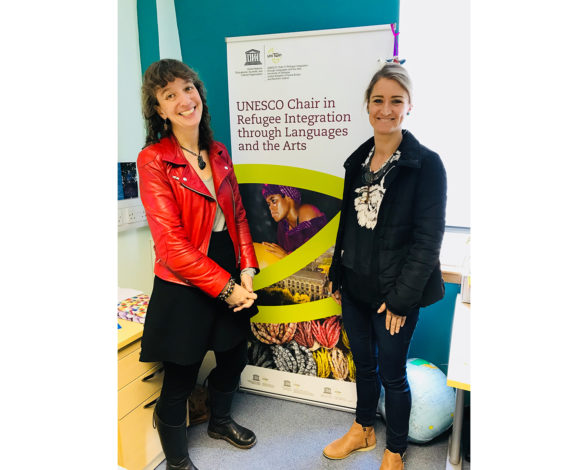 ---
May 2018
Crossing Borders and Seeking Asylum in Australia: Where the Hell are We? And Where are We Going?
On the 5th of May 2018, the Holmes à Court Gallery and CHRE's Associate Professor Caroline Fleay organised a one day seminar titled Crossing Borders and Seeking Asylum in Australia: Where the Hell are We? And Where are We Going? Attended by 70 people in the midst of the exhibition The Border Crossers: Clyde McGill at the Holmes à Court Gallery in West Perth, the seminar included presentations by Mehdi Vakili and other people seeking asylum, Caroline, Janet Holmes à Court, Dr Clyde McGill, Dr Judyth Watson and Michelle Bui. Caroline also chaired a panel discussion featuring people seeking asylum and CARAD's Esther Deng that outlined the great challenges of living in Perth on a temporary visa, and CHRE's Adjunct Associate Professor Mary Anne Kenny chaired a discussion with Federal MPs Josh Wilson (ALP) and Jordan Steele-John (The Greens) about their parties' asylum seeker policies. The day concluded with Caroline facilitating a lively discussion about community sector responses to punitive asylum seeker policies, and where to from here.
(Photograph: Megan Schlipalius)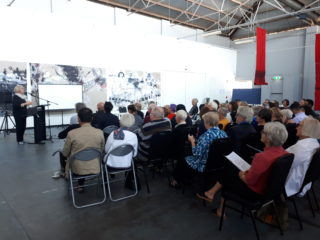 ---
March 2018
Centre Director: International Research Assessor for the The Netherlands Organisation for Scientific Research
Centre Director, Professor Baden Offord, was appointed as an International Research Assessor, NWO Social Sciences and Humanities Domain for The Netherlands Organisation for Scientific Research (NWO) in the Innovational Research Incentives Scheme in March-April 2018.
Post date – 5 April 2018
CHRE Research Seminar Series, Seminar One 2018
On 28 March 2018, Rosemary Sayer and Renee Pettitt-Schipp, two PhD candidates at Curtin University, delivered the Centre for Human Rights Education's first research seminar for the year. Their seminar, Paying Attention is a Moral Act, shone a light on the lives and experiences of asylum seekers and the way in which they are rendered both invisible and voiceless. Rosemary and Renee discussed how their research has engaged them in thinking more critically about processes that enable them to pay attention to people who seek asylum. Their research findings challenge the way people develop relationships, especially how researchers develop collaborations that subvert the dichotomy of the "I" and the "other" and in so doing demands a form of vulnerability that pays attention to the contribution of each person as a necessary moral act.
Rosemary Sayer is a writer, researcher and former journalist.  She has written three non-fiction books and published a number of journal and newspaper articles.  Her latest book More to the story – conversations with refugees was published in 2015. Rosemary is in the final year of her PhD which explores her dual interests of writing and human rights. Her thesis is titled: Now I know who I am – a non-refugee writing refugee life stories.  Rosemary has worked as a sessional lecturer and tutor in Refugee Rights and Professional Writing at Curtin University.  She serves on the board of the Edmund Rice Centre, a not for profit organisation that assists people from refugee and other migrant backgrounds as well as Aboriginal and Torres Strait Island people.  Rosemary is also a committee member of PEN Western Australia.
Reneé Pettitt-Schipp lived in the Indian Ocean Territories from 2011 until 2014. Renee's work with asylum seekers in detention on Christmas Island and the Cocos (Keeling) islands inspired her first collection of poetry, 'The Sky Runs Right Through Us'.  This manuscript was shortlisted for the inaugural Dorothy Hewett manuscript prize and released by UWA Publishing in February 2018.Reneé's work has been recognised through many literary awards, including the ACU literature prize, the Ros Spencer Poetry Prize and the Trudy Graham Biennial Literary Award. Renee is currently completing a creative non-fiction manuscript about her time on the islands, as part of her PhD at Curtin University.
(Photos by Yirga Woldeyes and Greg Watson)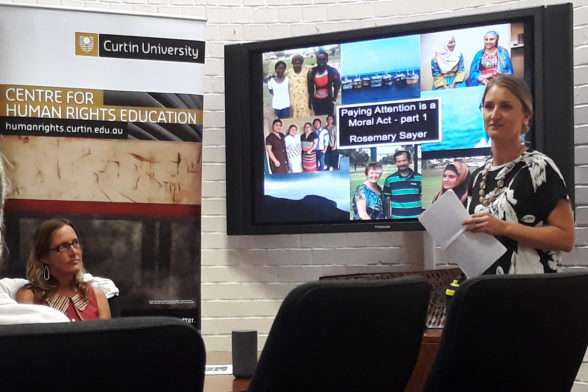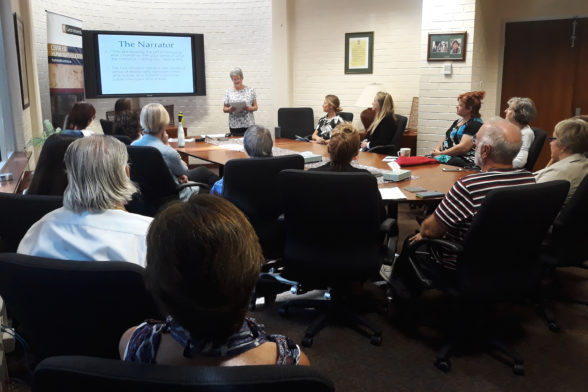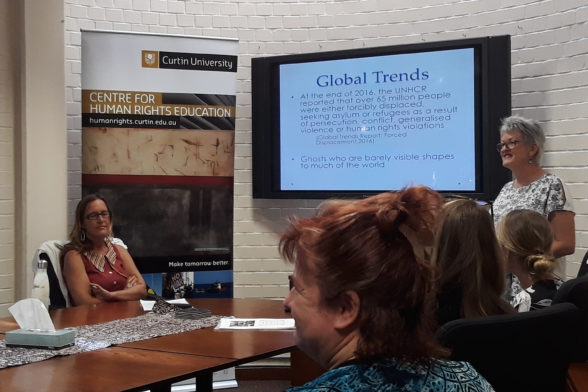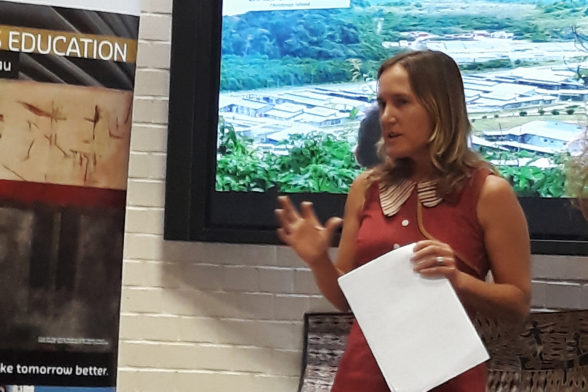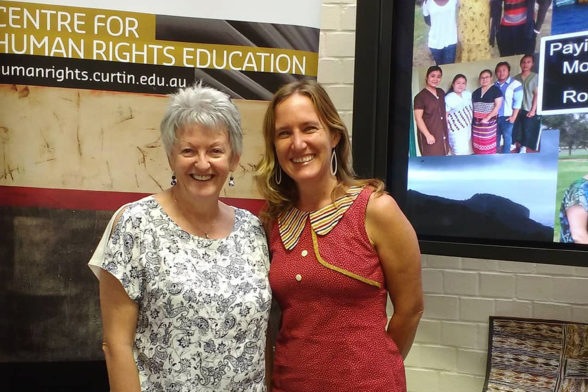 CHRE participation, Harmony Day 2018
Dr Yirga Woldeyes was one of five judges who participated in this year's Harmony Week debate on 21 March 2018. The debate, organised by the Office of Multicultural Interests (OMI), took place at the Subiaco Arts Centre and the topic of the debate was "Cultural Diversity is a threat to the Australian way of life". Yirga reflected that, "There were three student participants on each side and each participant presented powerful, evidence based and critical points. It was interesting to hear how some of the participants interpreted the meaning of 'cultural diversity' and 'The Australian way of life' in the context of the colonial history of the country."
You can watch the video recorded live on the OMI Facebook page.
People Seeking Asylum and Higher Education: Post-National Symposium Report
On 15 November 2017, the National Symposium: Seeking Asylum and Higher Education was hosted by Melbourne Social Equity Institute. The event was co-convened by Dr Lisa Hartley (Centre for Human Rights, Curtin University) and Dr Sally Baker (School of Social Sciences, UNSW). Asher Hirsch Refugee Council of Australia (RCOA) and Karen Dunwoodie (Monash University) provided invaluable support. They were supported by a wider steering group comprising colleagues from the Multicultural Youth Advocacy Network (MYAN), the Asylum Seeker Resource Centre (ASRC), the Curtin Centre for Human Rights Education and Melbourne University.
The symposium brought together 25 people with lived experience of seeking asylum and 40 representatives from Australian universities and community organisations to share experiences, concerns, existing good practice and ideas and hopes for future advocacy and practice. The day was designed to listen to and learn from the lived experience of students seeking asylum. As well, participants learnt from each other the experiences of community organisations and universities that had already developed programs and interventions to support students seeking asylum with their education.
The post-symposium report highlights some of the main advocacy priorities and suggestions raised by participants at the symposium and offers some next steps to take on this broad issue.
Human Library at Curtin O week and other venues around Perth
 Three Human Library events were held in January, February and March 2018 at The City of Cockburn Australia Day Festival, Curtin University O-Week and at a Canning Vale Primary School Family Event.
The aim of this project is to make it possible for people to engage in a conversation with someone they have never met before and to talk about topics that people often feel cannot be discussed, particularly associated with difference and diversity.
The Curtin O-Week Human Library provided three sessions during O-Week and the eleven volunteers included four members of Curtin: two academic staff members, one administrative staff member and one post-graduate student. Overall, 57 people attended the Human Library events and discussed issues associated with difference and diversity. One of the O-Week sessions also included volunteers from Activ Disability Services and Support as part of the ongoing relationship that is being developed with Perth Human Library.
---
February 2018
Dr Yirga Woldeyes receives Faculty award for Teaching Excellence
Yirga received a 2017 Teaching Excellence Award in the 'Early Career' Category at the Faculty of Humanities Learning and Teaching Awards on 21 February at the presentation at Curtin University. The award was presented by Professor Alan Dench, PVC of Humanities, to Professor Baden Offord who accepted the award on behalf of Yirga as he was in Ethiopia at the time.
The award was in recognition of Yirga's excellent and critically engaging teaching practice as well as his contribution to a critical human rights education pedagogy. Yirga developed Critical Appreciative Dialogue as a methodology for teaching human rights across cultures and religions.
(Photographs by Gaylene Galardi)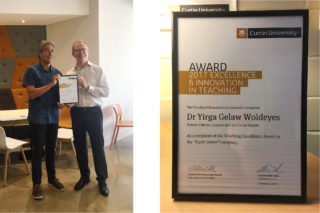 Congratulations to our graduating students
Congratulations to all of our fifteen students who graduated on the 17th of February at Curtin University. Before the ceremony the Centre held a meet and greet with those who could attend and their guests for the graduation. It was great to meet some of our online and national students who came over especially for the ceremony, and of course our local students too. Students came from South Australia, Queensland, Victoria, Australian Capital Territory, New South Wales, and two students had flown back for the ceremony from Scotland and Italy.
Congratulations go to those pictured below from L-R: Alexandra Devitt-Lansom, Sharlene Farrugia, Richard Yaxley, Rebecca Gorjy, Natasha Ross, Gillian Eshman, Taylor Clark, Sara Ambrogio, Anne Marie Baker, and Stefanie Host.
Congratulations also to Racquel Duende, Jessica McCarthy, Isaac Mead, Mikayla Szczecinski and Ashleigh Tapper, who are not pictured.
The CHRE wishes you all the best in your future pursuits.  
(Photo by Gaylene Galardi)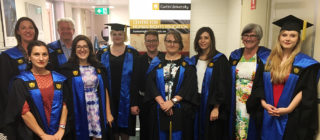 Post date – 8 March 2018
Book Launch: The Sky Runs Right Through Us
On the 17th of February 2018, Centre Director, Professor Baden Offord, launched Renee Pettitt-Schipp's beautiful, powerful and activist-focussed book, "The Sky Runs Right Through Us," published by UWA Press. It was a great evening at St Paul's in Fremantle.
Professor Gillian Triggs, former President of the Australian Human Rights Commission, says of the book: 'These beautiful Christmas Island poems capture both the despair of asylum seekers imprisoned by rock and sea and their ancient will to continue.'
(Photographs by Christopher Macfarlane)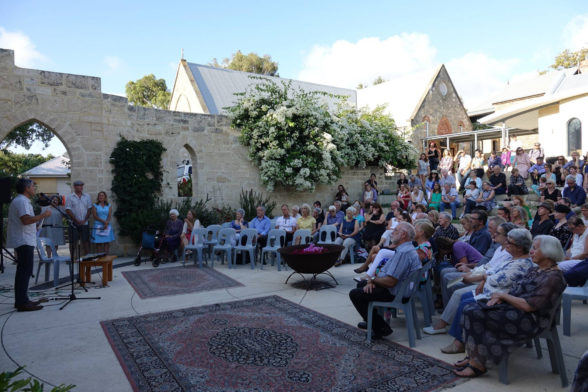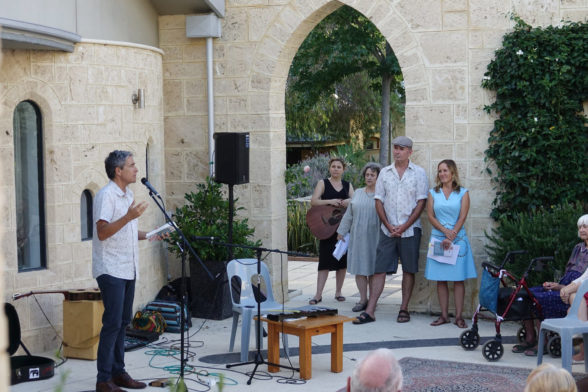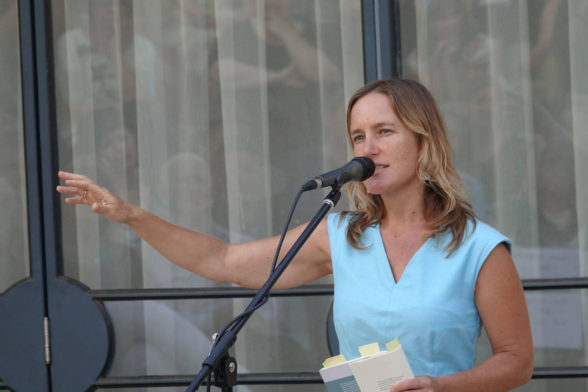 Dr Yirga Woldeyes' activities in Ethiopia
On a recent trip to Ethiopia in February 2018, Dr Yirga Woldeyes participated in various speaking engagements and wrote a report which will be detailed here.
On the 14th of February, Yirga was a presenter at a community event about the 'Commemoration of the Adwa Victory through literature' at the Ras Hotel in Addis Ababa (Photo 1).
On the 19th of February, Yirga took was part of a workshop at the Taitu Hotel in Addis Ababa, discussing his book 'Native Colonialism' in Amharic (Photo 2). You can listen to Yirga speaking about Native Colonialism in this Youtube video.
On the 24th of February, Yirga was interviewed by Yimer Dawod on Radio Fana FM 97.1 on the program 'Anarji Enawuga' about A historical and critical analysis on the rise of Native Colonialism in Ethiopia. Yirga is a solo speaker in a five week continuing series on the role of education and the rise of native colonialism in Ethiopia. Based on his research on education in Ethiopia, Yirga discusses the historical, cultural and political violence, transitions, transformations and silences that occurred in Ethiopia during the last one hundred years.
Also in February, Yirga, with Dr Rebecca Higgie, wrote the 'Preliminary report on conservation concerns for the rock hewn churches of Lalibela.' The report gives a voice to the conservation concerns of local communities in Lalibela Ethiopia regarding the European Union and the United States funded conservation projects on the rock hewn churches of Lalibela. The rock hewn churches are listed as world heritage. The report is being distributed to international and local stake holders.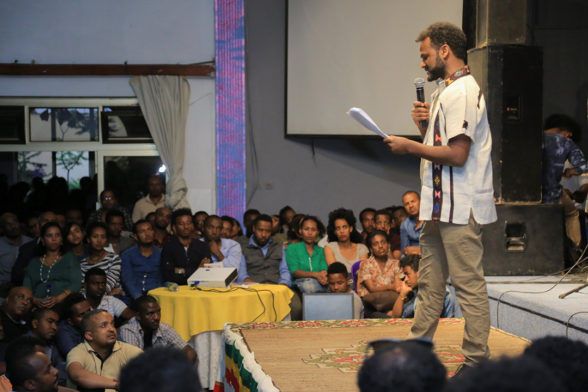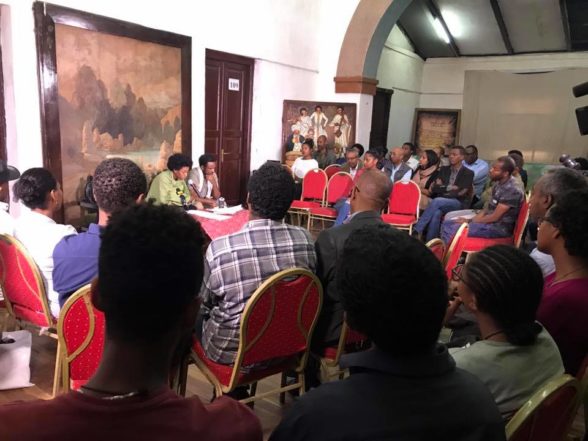 CHRE academics participate at the Refugee Alternatives Conference, Melbourne
Associate Professor Caroline Fleay and Dr Lisa Hartley participated in the Refugee Alternatives Conference co-hosted by the Refugee Council of Australia and the University of Melbourne on 13-14 February. The conference drew together people from refugee backgrounds, academics, support agencies and activists to explore a range of issues, including how to work together to realise the rights of people seeking asylum and refugees.
For more information about the2018 conference program, please visit the website.
ARC Linkage Grant Success for Centre academics
Professor Baden Offord and Dr Lisa Hartley are part of a team of trans faculty researchers to be awarded an ARC Linkage Grant (Australian Research Council ARC-LP170100064) that was announced in early February 2018. The Project is titled "Reducing health disparities for culturally and linguistically diverse peoples," and aims to develop a greater understanding of migrants and the factors that predict poor health outcomes related to blood-borne viruses and sexually transmitted infections. The delayed access by migrants to healthcare from culturally and linguistically diverse backgrounds results in late diagnosis, low treatment uptake, and poorer health outcomes, with enhanced risk of infection and increased burden on the health system. The data collected in this project will assist in developing health services to meet these needs.
Research team members include Associate Professor Alison Reid, Professor Bruce Maycock, Associate Professor Rebecca Guy, Dr Graham Brown, Dr Limin Mao, Professor Baden Offord, Dr Lisa Hartley, Dr Roanna Lobo, and Dr Praveena Gunaratnam.
---
January 2018
CHRE PhD candidate presents at the Better Together Conference
On the 12th and 13th of March 2018, Centre PhD candidate, Misty Farquhar, attended and presented at the Better Together Conference, the National conference of the Equality Project which is a new, national organisation bringing together LGBTIQ people with allies across the social justice movement, to advocate for a better, more just, and fairer society for all. Their inaugural LGBTIQ+ conference aimed to facilitate discussion about the value of working together. Through presentations from diverse range of perspectives, attendees had the opportunity to hear about issues they wouldn't normally engage in.
Misty presented all day on the first day, including: the Opening plenary panel: Are We Better Together?; as a co-facilitator of the Bisexual Caucus session; a Presentation: Hi-Visibility Bi-Visibility: Bisexual Community Organising in WA; and as part of a Panel: Question the Question – Moving Beyond Subconscious Bias.
On reflection, Misty said that, "I think this conference was an excellent exercise in awareness building, for those who were able to attend."
(Photo of Better Together Conference Participants)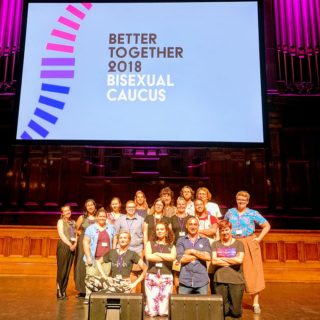 Dr Elfie Shiosaki in new position at UWA
Dr Elfie Shiosaki, CHRE Indigenous Postdoctoral Research Fellow has been appointed as Lecturer in Indigenous Studies and History at UWA from late January 2018. Dr Shiosaki made significant contributions to the CHRE from Jan 2015 and will continue to collaborate with CHRE staff.
Centre Director presents at EASA Biennial Conference, Barcelona
In January, Professor Baden Offord, Director of the CHRE, presented a keynote speech at the EASA Biennial Conference at The University of Barcelona in Spain. The conference, which focused on the theme of "Nationalism Old and New: Europe, Australia and Their Others," attracted more than 100 scholars and artists from around the world. The conference was co-hosted by the Centre for Australian and Transnational Studies at the University of Barcelona and the Centre for Human Rights Education. Baden's presentation considered contemporary Australian cultural priorities, which he argued, "have been shaped and imagined, for better or worse, through excoriating and complex self-negotiations and entanglements. As a result, the Australian experience of nation is implicated across specific fault lines of hardness, witnessed through a mixture of denials and pained recognition, for example, about questions of Aboriginal ontological belonging, the deep homophobic roots of the state, and a politics of cruelty that supports the rejection and re-injury of the refugee who comes by boat." Other speakers included John Curtin Distinguished Professor Suvendrini Perera, whose keynote was on "Troubled Proximities: Europe, Australia and their others," and looked at questions of sovereignty in the context to two recent events in Australia: the government's rejection of the Uluru Statement from the Heart and the unrelenting violence that accompanied the closure of the Manus camp.
Conference details can be found here.
(Photographs by Christopher Macfarlane)