News
July 2017
CHRE representation at the 2017 Social Impact Festival at the University of Western Australia
On Wednesday 26 July, Dr Caroline Fleay, Professor Baden Offord, Dr Lisa Hartley, Abbas Nabhani & Ghulam Raza Mumtaz presented a panel at the Social Impact Festival, University of Western Australia. The presentations explored a collaborative project coordinated by CHRE that includes people seeking asylum, community members, and the Centre's researchers and students. The project is an initiative underpinned by an understanding of the university as a place of refuge that provides opportunities for mutual learning between members of the university and the broader community, including people seeking asylum.
(Photographs by Christopher Macfarlane)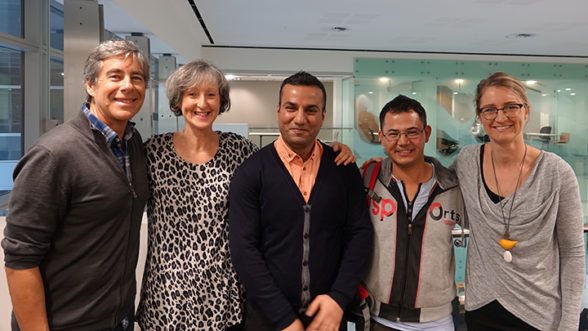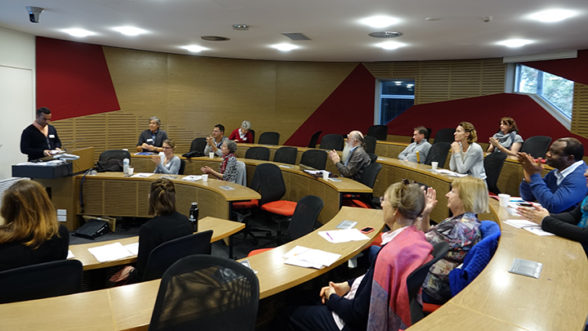 Pedagogies of Human Rights' Workshop
CHRE staff attended a one day 'Pedagogies of Human Rights' Workshop at Western Sydney University on 24 July. Hosted by the Whitlam Institute, 17 human rights scholars and advocates from a range of disciplinary backgrounds, met to discuss and present on aspects of how human rights are taught and learnt in both institutional and non-institutional settings. Attendees included Margaret Whitlam Chair of Social Work, Professor Linda Briskman (co-convenor), Professor Jim Ife (founder of the CHRE), Associate Professor Mary Anne Kenny, Dr Sukhmani Khorana, Associate Professor Karen Soldatic, Dr Lucy Fiske, Dr Caroline Fleay, Dr Lisa Hartley, Dr Yirga Woldeyes, Carol Dowling (Centre for Aboriginal Studies, Curtin University), Professor Baden Offord (convenor), Dr Sonia Tascon, Dr Dinesh Wadiwel, Dr Leticia Anderson and Dr Greg Watson.
(Photograph by Christopher Macfarlane)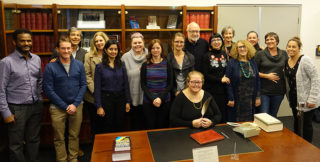 ---
June 2017
Post date – 19 June 2017
CHRE's Submission on Proposals to 'Strengthening the Test for Australian Citizenship'
The Centre for Human Rights Education (CHRE) prepared a submission for the recent community consultation on the proposed changes to citizenship set out in the paper Strengthening the Test for Australian Citizenship. On 12 June 2017, however, the Government controversially announced it would not be releasing submissions publicly, and two days later, introduced the Australian Citizenship Legislation Amendment (Strengthening the Requirements for Australian Citizenship and Other Measures) Bill 2017. CHRE holds very serious concerns about the impact of these changes on migrants who want to become part of the Australian community, particularly people from refugee backgrounds. Please read CHRE's submission here which outlines these potential impacts.
---
March 2017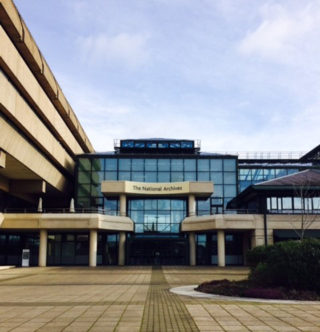 Dr Shiosaki visits the National Archives in London
Dr Elfie Shiosaki, Indigenous Post-Doctoral Research Fellow at CHRE, visited the National Archives in London in March to continue her research about discursive activism by Noongar people in Western Australia for Indigenous human rights. This visit was supported by the ARC Centre for Excellence for the History of Emotions, where Dr Shiosaki is an Indigenous Associate Investigator. Her research at the National Archives examined archival traces of petitions of rights written by Noongar people to political institutions in the United Kingdom in the 1920s and 1930s.
(Photo by Elfie Shiosaki)
Post date – 7 April 2017
Dr Caroline Fleay delivers 2017 Grace Vaughan Annual Lecture
On 15 March 2017, the Centre's Dr Caroline Fleay delivered the 2017 Grace Vaughan Annual Lecture at the University of Western Australia (UWA), speaking about 'Families Still Seeking Asylum: Political Impacts and Community Responses in Australia'.
Caroline's presentation outlined the adverse impact that Australian political leaders and their policies have on people seeking asylum and their families. It also explored a range of community responses that challenge these policies, highlighting acts of solidarity, activism and community building that defy and challenge political attempts to dehumanise, punish and divide.
The Grace Vaughan Memorial Lecture commemorates the life and achievements of Grace Vaughan, a social worker, social activist and parliamentarian, who was dedicated to the improvement of life at all levels and had a deep commitment to Australia's participation in the Asian region and to ensuring women's full participation in society.
For more information about the lecture, please see the UWA webpage where you can also find the recorded lecture. You will need Adobe Flash Player 9.0 or above to view the content.
(Photograph by Sharon Cueva, Institute of Advanced Studies, UWA).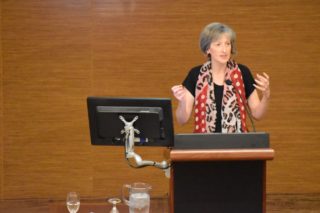 ---
February 2017
Post date – 14 April 2017
Refugee Alternatives Conference: Improving Policy, Practice and Public Support
Dr Caroline Fleay was a member of the steering committee for the Refugee Alternatives Conference that took place at the University of NSW in Sydney on the 22nd and 23rd of February 2017. Caroline also co-moderated a panel session titled 'How Do We Create Change? Exploring Different Approaches'. The panel explored a range of approaches that seek to bring about social and political change and generated robust discussion about the multitude of ways people currently advocate and agitate for change in asylum seeker policy.
More details about the conference can be found at their website.
Seeking Refuge in Australia: Contested Policies and Community Responses – Seeking Refuge WA Launch
On the 17th of February 2017, The Centre for Human Rights Education (CHRE) hosted an event at Curtin University titled 'Seeking Refuge in Australia: Contested Policies and Community Responses'. The public event, attended by more than 450 people, included a lecture given by The Honourable Michael Kirby AC CMG and the launch of the Seeking Refuge WA crowdfunding campaign.
After an introduction by Professor Baden Offord, Director of the CHRE, the program began with a Welcome to Country given by Associate Professor Simon Forrest, Elder in Residence at Curtin University, followed by the Wesley College Moorditj Mob Dancers and didgeridoo players.
Centre Patron, the Hon. Michael Kirby, delivered a lecture on the topic of 'Seeking Refuge in Australia', exploring the policy of detaining people seeking asylum who arrive to Australia by boat, and investigating when immigration detention becomes unlawful punishment. You can watch or listen to the full lecture via the iLecture recording.
Dr Caroline Fleay and guests then launched Seeking Refuge WA, a crowdfunding campaign that supports The Humanitarian Group's free legal clinic for people seeking asylum in WA.
Over the past few years, more than a thousand people in Perth who came to Australia by boat to seek asylum have been denied access to funded legal assistance. This has left most without the vital legal assistance they need to help prepare their refugee claim. Legal assistance can mean the difference between living in safety or being returned to a life of persecution.
The Centre for Human Rights Education is part of a community collective who organised Seeking Refuge WA to ensure that as many people seeking asylum in WA as possible get access to The Humanitarian Group's free legal clinic.
The crowdfunding campaign has since raised more than $90,000 which will mean 110 people on The Humanitarian Group's waiting list will be provided with assistance this year to prepare their refugee claim.
If you would like to watch the video of the event, you can stream the iLecture online.
(Photographs by Gaylene Galardi)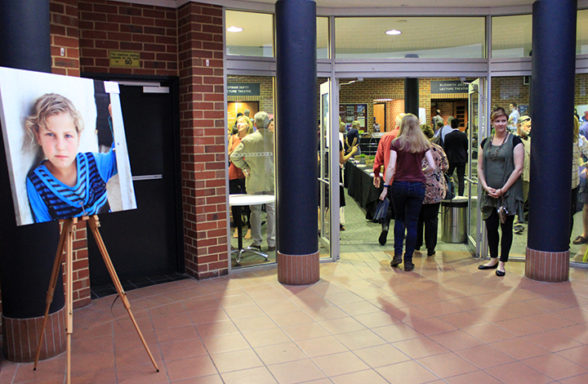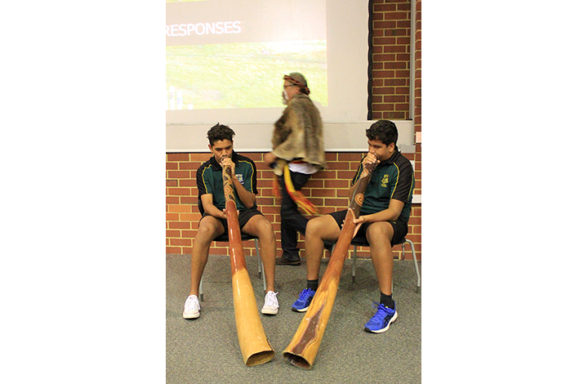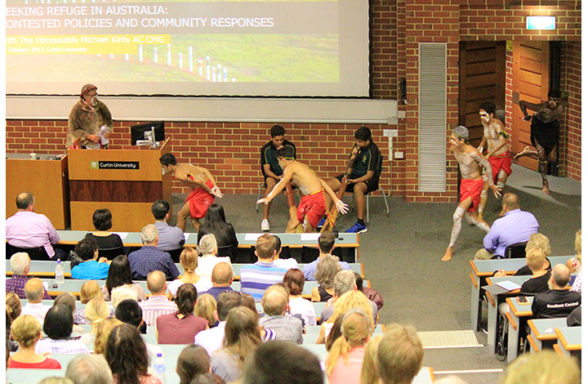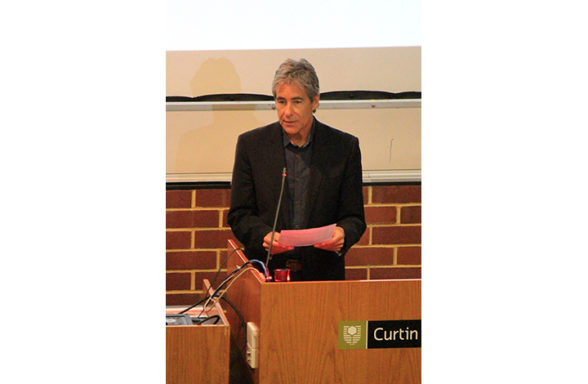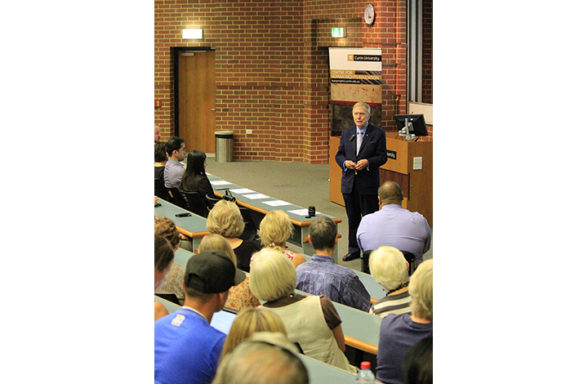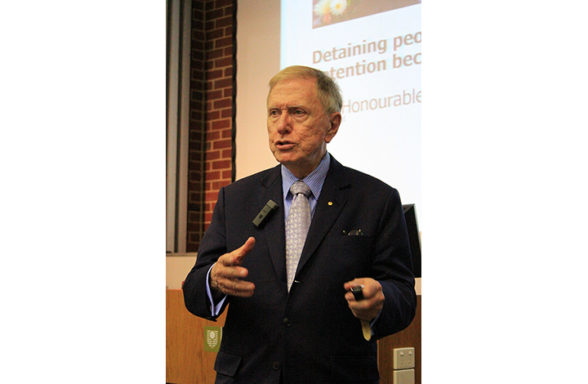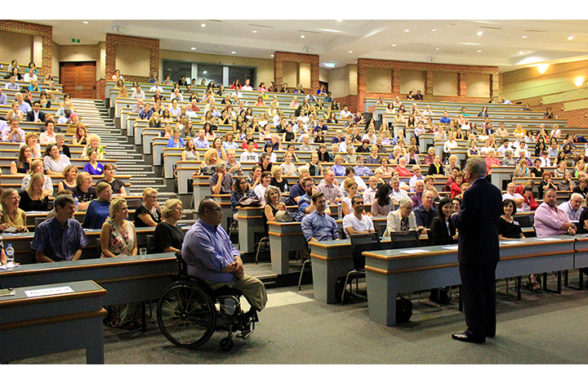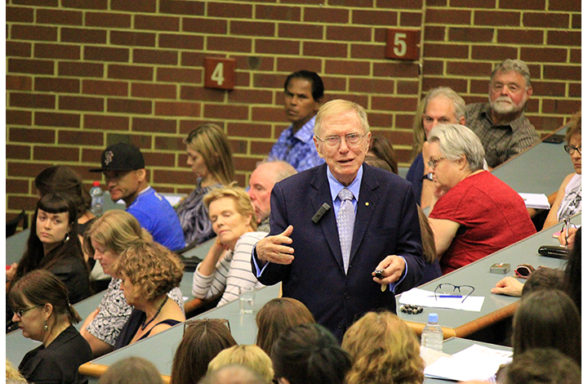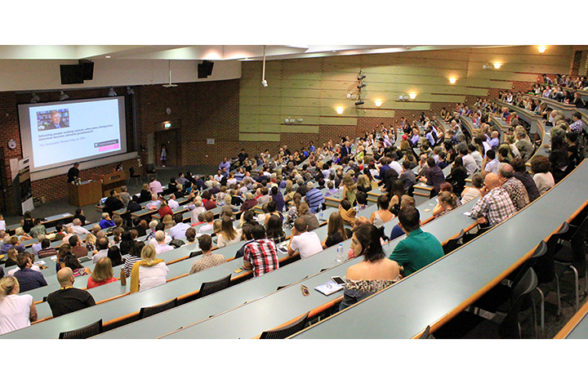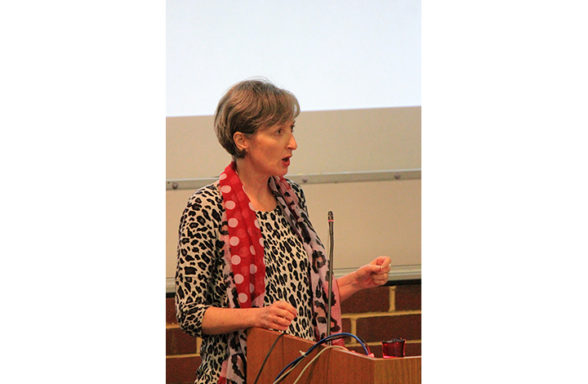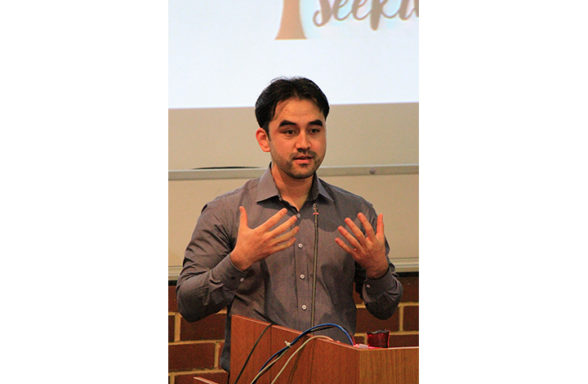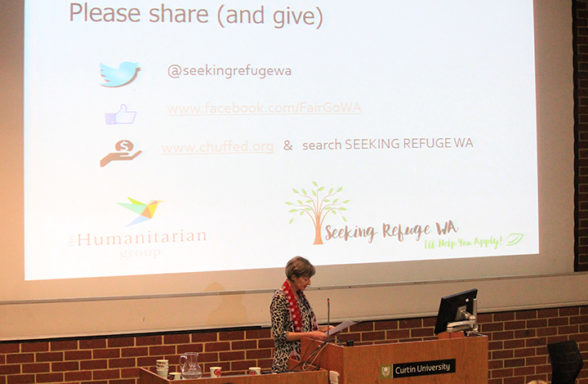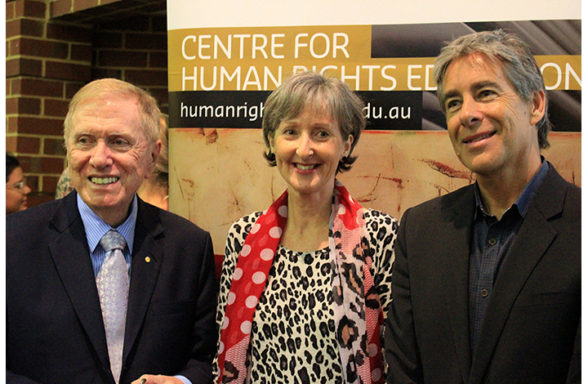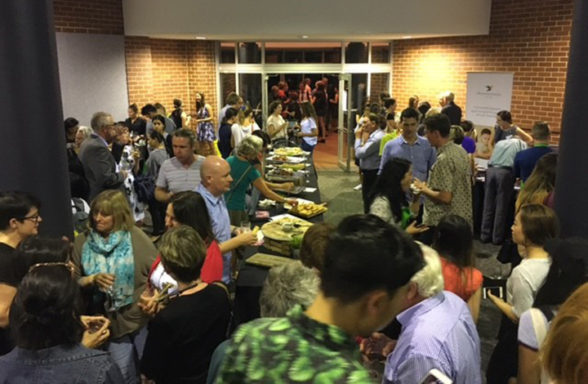 Student graduation with the Honourable Michael Kirby, February 2017
On the evening of the 16th of February 2017, the Centre for Human Rights Education (CHRE) celebrated the graduation of eight students who had completed either their Graduate Certificate or Master of Human Rights in 2016. Congratulations to Chloe Bartram, Logan Bousbury, Karina Chicote, Sandra Dutson, Alice Gibson, Bernadette O'Connor, Prattana Tublom and Johanna Webster. Centre staff had an informal celebration with students prior to the graduation ceremony on the Bentley campus.
The Honourable Michael Kirby, Patron of the CHRE, was also there to celebrate with students, and received an Honorary Doctor of Letters from Curtin University. He gave a great speech on the night, and we include here, a couple of excerpts:
"Nothing should be beyond the aspiration and attainments of a minority or group in this country. Human rights defend minorities, including members of the LGBTI minority like me. I am proud to be Patron of the Curtin Centre for Human Rights Education. It is dedicated to this enduring goal."
"So this is the challenge for today's graduates, including myself, on this special night at Curtin University. To remember and reflect to preserve the values of people like John Curtin. To take advantage of the extraordinary technology of the age we live in. To be engaged, beyond momentary pop ups, with deep questions, great music, fine literature and love of one another. And to lift our eyes from the screen to the beauty of the world and to the living reality of the people who bring us to magical moments like this graduation.
Many of those people are our witness. They are real and they are human. They are actual, not virtual images in a recorded drama. They are flesh and blood that is mortal. They will not last forever. On an occasion like this, just for a moment, we should set aside the selfies. We should look these special people in the eyes. We should note their lovely features, their blemishes, their wrinkles and even grey hair. We should grasp and hug them and say those old fashioned very human words. "Thank you. Couldn't have done it without you. You are precious. I love you. I will never forget that I did not do this by myself, selfishly. I did it with you and others".
To my fellow graduates, to our partners and families and loved ones and to each other, I say: seize the moment. Savour the reality. Put those mobile phones away for a while. Let them vibrate as they please. Imbibe the precious ambience of the here and now. And congratulations to all who join us on our special day!"
(Photographs by Gaylene Galardi and Christopher Macfarlane)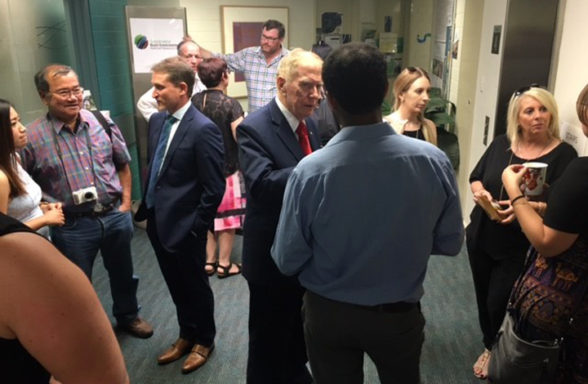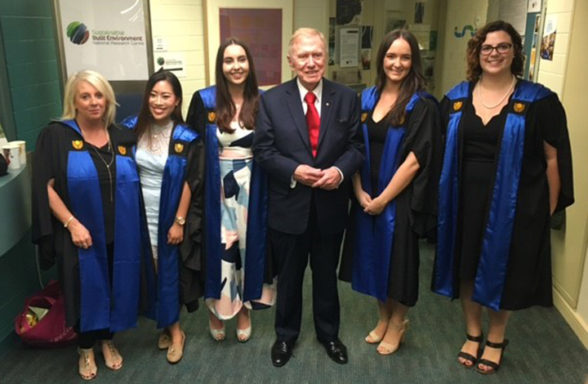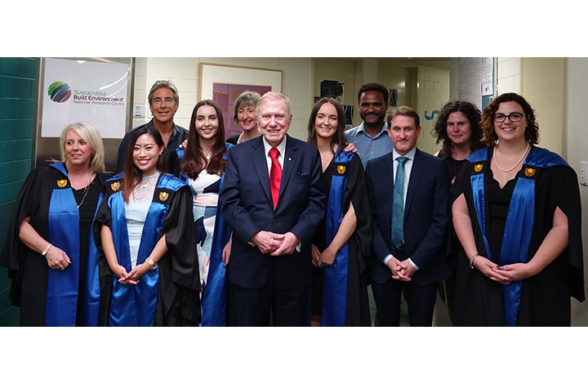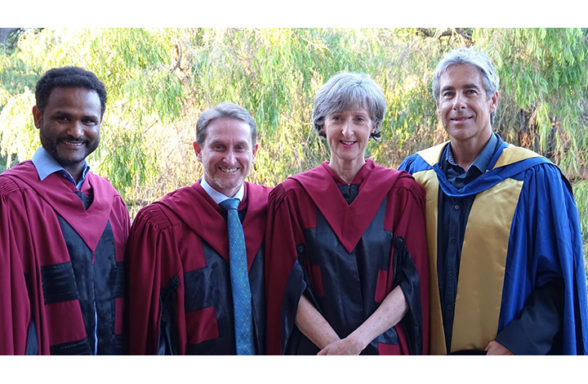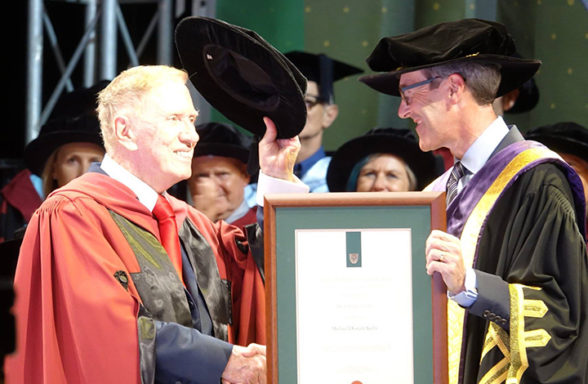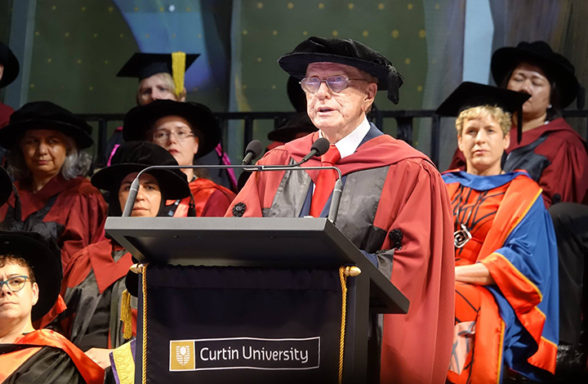 ---
December 2016
Post date – 3 April 2017
Human Rights Day 2016: The Moon Above Our Heads
For Human Rights Day 2016, Yirga Gelaw Woldeyes, Mary Ann Kenny, Baden Offord, John Ryan and Yasue Arimitsu shared the stories and books that have influenced and impacted upon their enduring human rights work. The afternoon held at the Centre for Stories in Northbridge, was a celebration of courage in adversity, tolerance and understanding, and above all else—our common humanity.
For more information, go the Centre for Stories summary with photos here.
International Australian Studies Association (InASA) Conference 2016
More than 300 delegates from over 30 countries attended the International Australian Studies Association (InASA) Conference, held in Fremantle, Western Australia from 7 – 9 December 2016. The Conference was hosted by the Centre for Human Rights Education, Australia-Asia-Pacific Institute, the School of Media, Culture and Creative Arts, and the Centre for Aboriginal Studies, Curtin University.
Under the theme of 'Re-imagining Australia: Encounter, Recognition, Responsibility,' this successful conference considered re-imagining Australia in a number of diverse ways: the intensification of overlapping, interpenetrating and mixing of cultures and peoples in everyday life in Australia – and how its public culture has become increasingly re-imagined through intense conversations and inter-epistemic dialogue. The conference showcased contemporary research and creativity in understanding Australia through interdisciplinary and multidisciplinary approaches.
Highlights included keynote speakers: Randa Adbel-Fattah, Tony Birch, Anna Haebich, Ariel Heryanto, Suvendrini Perera and Kim Scott. There was a special 'pop-up' plenary panel giving attention to the "Change of Date" of Australia Day initiated by Fremantle City Council and included talks by Robert Eggington, Nyoongah Elder, and Executive Officer, Dumbartung Aboriginal Corporation and other members of the community.
There were a number of Plenary and Spotlight Panels including '"Anti-Shelter" Imaging and Imagining Australia's Pacific Black Sites' and 'Kimberley Cultural Renewal: Unsettling the Dynamic: ReImagining the Future' which included members from the Marrugeku Dance Theatre, based in Broome.
The conference was convened by Professor Baden Offord, Director, Centre for Human Rights Education and opened by Curtin University's Vice Chancellor, Professor Deborah Terry. The conference was held at Notre Dame University Australia, at Fremantle campus, using the excellent facilities of the Tannock Hall of Education and the St John of God Hall. The Sundowner function as well as lunch, morning and afternoon teas were provided in the Prindiville Hall and Malloy Courtyard.
We acknowledge that the conference was held on the traditional lands of the Nyungar people.
Further information can be found on our Past Events pages.
You can see photos by day on our Photo galleries page. (Photographs by Christopher Macfarlane, Chris Lewis and Gaylene Galardi)
Post date – 14 April 2017
From Surviving to Thriving: Work and Economic Security for Refugees and People Seeking Asylum
On the 7th of December 2016, Dr Caroline Fleay delivered a presentation on 'Unsettling Assumptions about People Seeking Asylum and their Access to Employment' at the From Surviving to Thriving forum at the University of Melbourne. The forum brought together key researchers, refugee support agencies and people from a refugee background to share knowledge and experiences about accessing employment.
Caroline explored some of the employment experiences of people seeking asylum who arrived to Australia by boat since 2010 to highlight strategies they have adopted to access employment. Her presentation also sought to unsettle claims that people who arrived by boat at this time continue to have limited employment prospects.
Details about the forum, and Caroline's presentation, can be found here.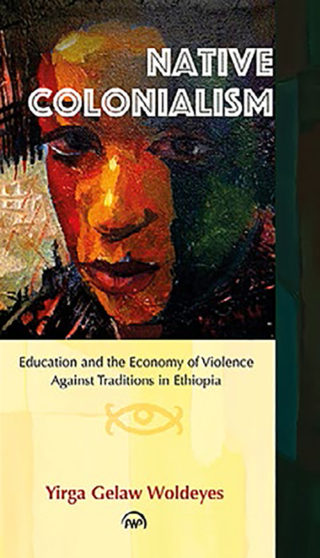 Post date – 31 March 2017
Native Colonialism: Education and the Economy of Violence Against Traditions in Ethiopia
The Centre for Human Rights Education is pleased to announce the publication of a new book, Native Colonialism, by CHRE team member, Dr Yirga Gelaw Woldeyes. The book was launched in Washington D.C. at the Sankofa Cafe on 2 December 2016 as part of the 59th Annual Meeting of the African Studies Association, December 1 – 3, 2016. Professor Ephraim Isaac from Princeton University opened the launch.
Congratulations to Yirga on this new publication.
For those who speak Amharic, you can watch Yirga reading a poem at the book launch on Youtube here.
---
November 2016
Post date – 31 March 2017
Refugee Experiences: The Right to Thrive, Not Just Survive
On the 10th of November 2016, the Centre for Human Rights Education hosted a panel discussion with people seeking asylum.
The panel of four people who all had lived the experience of seeking asylum in Australia, explored the challenges asylum seekers and refugees face in accessing what is needed to thrive and not just survive. These challenges include policies that prevent people seeking asylum, who arrive by boat, from accessing education.
Dr Caroline Fleay's presentation at the seminar was on 'Setting the political scene'.
The event was well attended by invited guests.