Centre Patron
The Honourable Michael Kirby AC CMG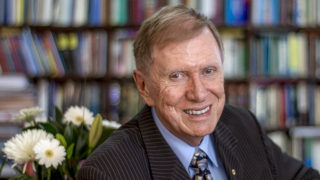 The Hon. Michael D. Kirby AC CMG
CURTIN UNIVERSITY
CENTRE FOR HUMAN RIGHTS EDUCATION
PATRON'S MESSAGE
I am proud that the Council of Curtin University has appointed me Patron of the Centre for Human Rights Education.
In 1949, my teacher in Sydney presented our class with copies of the Universal Declaration of Human Rights (UDHR).  He told us that peace in the world was dependent upon the attainment of human rights and respect for all people, everywhere.
Although the UDHR is a legal document, human rights (which preceded the Declaration) are to be attained in the lives of human beings as necessary to their basic human characteristics.  Inevitably, since the UDHR, the focus on human rights has often been legal.  Great progress has been made by the United Nations in providing principles, machinery and sanctions to uphold human rights and to enforce the treaties and declarations that give expression to their content.
However, legal analysis and elaboration is only part of an intellectual engagement with human rights.  Social sciences and the humanities also deserve attention in the study of human rights and the identification of the failures and derogations that exist.  This is why I am specially glad to be Patron. The Centre will examine the lived experience of human beings, in Australia and beyond.  It will identify areas – such as indigenous issues, gender, race, ethnicity, disability, refugee issues, ecology and sexuality that are critical for the attainment of universal human rights.
I will be watching closely the development of the Centre.  And will be contributing to making sure that this is an initiative that shares world class research findings with human beings everywhere.  Humans have an interest because this work is about the essence and core of their being.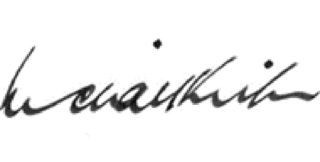 THE HON. MICHAEL KIRBY AC CMG
Former Justice of the High Court of Australia
Laureate of the UNESCO Prize for Human Rights Education