Registrations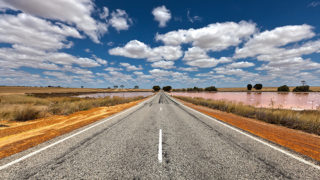 Early Bird fee before 1 September 2016
Waged Early Bird: $350 AUD
Unwaged/Student Early Bird: $250 AUD (Also EASA and / or ASAL members)
Fees after 1 September 2016
Waged full registration: $450 AUD
Unwaged/ Student full: $300 AUD
Day Registration: $150 AUD
Registration fees include morning tea, lunch, and afternoon tea for the duration of the conference (7-9 December), but are not inclusive of the Conference Dinner fees.
Registration for full 3 day conference attendance also includes 12 months membership of InASA and a 12 month subscription to the Journal of Australian Studies.
Additional Costs
Conference dinner, Thursday 8 December $64 (drinks additional).
Contribution to bursaries
Costs for the conference have been kept to a minimum so as to ensure maximum participation. Senior scholars are invited to contribute an additional $50 to $100 to support graduate students and early career researchers to attend the conference. A facility will be available as part of the registration process.
Cancellation note
If participants are no longer able to attend the conference, a full fee refund will be given until 1 November 2016. A 50% refund will be given from 2 November until 1 December 2016. No refund will be given after 1 December 2016.
Conference travel bursary – Abstract and bursary application deadline 30 June 2016
To all postgraduate students: InASA is offering a conference travel Bursary to HDR candidates to assist attendance at the 2016 conference. These bursaries are up to $700 per applicant and provide financial assistance to cover travel and accommodation to attend the conference. To find out more please refer to the Travel Bursary Terms and Conditions PDF [20KB] or download the Travel Bursary Application Form DOC [61KB].