Our students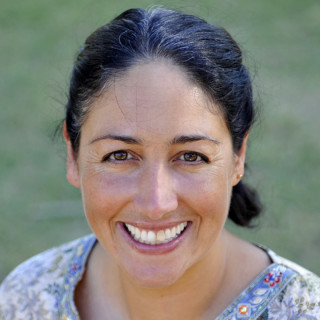 Alex is a qualified social worker with 25 years specialising in working with young people. She is involved in social justice, migration and refugee rights advocacy and environmental activism. Alex is a PhD candidate with Curtin University's Centre for Human Rights Education. Her thesis,  Responding to climate change – an exploration of the general public's experiences, interactions and perceptions in three Victorian communities,  is based on in-depth, qualitative research on the attitudes and perspectives of members of the general public about climate change. Alex is conducting her research in three different Victorian localities – Darebin LGA, the bushfire-affected townships and the Surfcoast Shire. Alex has been involved in FOE's Climate Justice campaign and has a particular interest in the area of climate-related migration. In late 2008, Alex presented her research on the campaign for recognition of climate refugees in the Asia-Pacific region at the UN Special Conference on Environment, Forced Migration and Social Vulnerability in Bonn.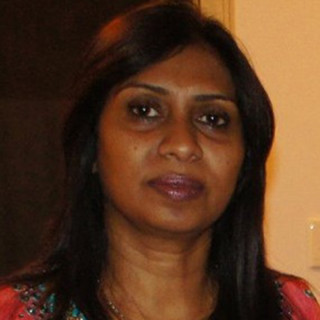 Aminath Didi
Aminath's PhD thesis, The Maldives in Transition: Human Rights and Voices of Dissent,  explores the factors that have led to the Maldives' transitioning from a very tightly controlled, authoritarian regime to a more democratic one, which places emphasis on respecting universal values of human rights and human dignity. Through in-depth interviews with political activists and dissidents, the study aims to identify the reasons for the overthrow of the thirty-year old dictatorial regime of President Gayoom, which culminated in the first-ever free and fair elections in the Islamic nation of the Maldives in October 2008. Aminath has a BA (Human Geography) from Macquarie University, Australia and an MSc Economics (Social Planning) from the London School of Economics and Political Science, UK. Aminath has over 25 years work experience, working in the field of planning and foreign affairs with the Government of Maldives; and for the UN at the World Health Organization. Aminath has also been active in the civil society, working on issues of social justice, particularly for women and youth.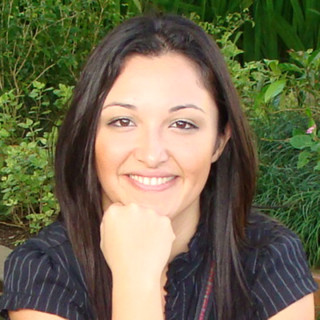 Elsa Cornejo
Elsa has a BA (1A Honours) in Theology and Social Justice from the University of Notre Dame Australia and is in her 3rd year of her PhD, titled, Through the eyes of the "Other Mary": Understanding power and empowerment from the perspective of incest survivor women in the Philippines. Her PhD focuses on understanding the use of social power and models empowerment that can bring about social change and transformation through the processes of Photovoice and Participatory Video. In 2009 – 2010 she lived in the Philippines where she worked with a group of young battered women who are incest survivors. Elsa gave the young women a camera each and asked them to capture photographically what it meant to be a young woman living in their city. The voices of these women were often silenced by fear and shame, but through their engagement with Photovoice and Participatory Video they expressed their voice and spoke out about the violations against women throughout different communities in the Philippines.
Gerard Gill
Gerard Gill is a PhD student at the Centre, having completed his Masters there in 2010, and a double bachelor's degree in Politics and Film in 2008. He is currently studying what effect the increasing use of Information and Communication Technologies (ie. social media) may have on the power relations between governments and activists. He is also the Human Rights and Development Network coordinator at Amnesty International WA, where he is seeking to strengthen ties between NGOs in the Perth community.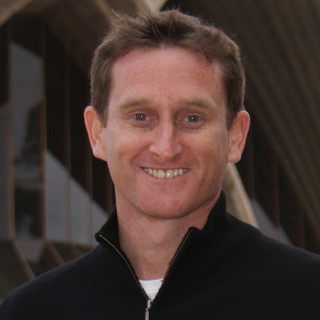 Greg Watson
Greg Watson commenced his PhD at the end of January 2011. His provisional thesis title was: "Fair Go, Australia!" When the fair go and social inclusion are constructed through dialogue. The research examined Human Libraries, an activist response to prejudice and intolerance via conversation, as a means of focusing on relational aspects of social inclusion and how this may be used to create a more inclusive society within the context of the Australian fair go.  Greg chose the Centre for Human Rights Education to pursue his PhD research due to its reputation for an approach to human rights issues shaped by a passion for activism and a strong commitment to rigorous theoretical development. Greg believed the Centre supported his efforts to bring about research outcomes that support the activist work of Human Libraries and offer significant intellectual development to its theoretical foundations and framework.
Greg completed his PhD in 2015 and has since graduated with his doctorate degree.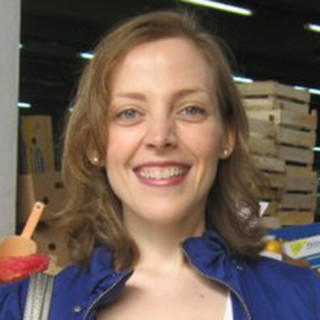 Laura Kittel
Tashi Delek!  Laura is a returning student to the Centre for Human Rights Education at Curtin, having completed her Master's in 2008.  Originally from the United States, she became interested in studying human rights from an interdisciplinary perspective, having previously studied history and religion.  She finds the Centre to be immensely supportive of her efforts to explore human rights in creative, unconventional ways.  Her current project is entitled Happiness in Human Rights: Spiritual Empowerment for Social Change and involves the philosophical study of happiness principles and their implications for the theory and practice of human rights.  She wishes to discover how spirituality transforms darkness, how human rights can be transformed through the power of happiness.  She is drawing on the works of His Holiness the Dalai Lama, whom she greatly admires and had the honor of working for at the International Campaign for Tibet in Washington, DC.  "In your own endeavors, as with the traditional Tibetan greeting, tashi delek, I wish you blessings and good luck!"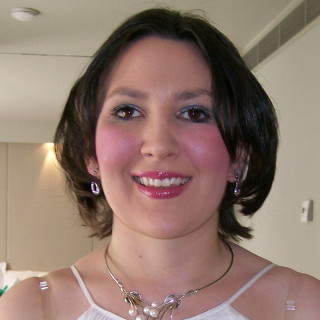 Laura Miller
Laura is committed to the advancement of disability rights, which she pursues professionally, academically and socially. She has dedicated all spheres of her professional life in this pursuit. Laura was awarded the 2010 Young Disability Challenge Award for her work in this area.  Laura's current PhD project entitled: Resistance Against the Machine: A Critique of the United Nations Convention on the Rights of Persons with Disabilities for a resistance perspective, engages a postmodern analysis of the convention to explore its limitations and proposes a set of philosophical demands to transform lived disability realities.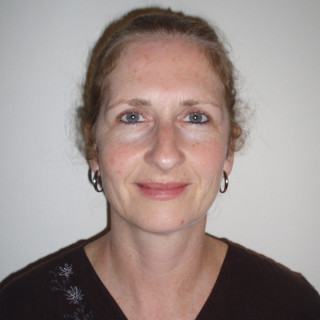 Susie Latham
Susie Latham's thesis is titled Contested ground: Australian perceptions of Muslim women. She will analyse the Australian media's depiction of Muslim women and compare this with information gathered through interviews with women across the generations in a traditional village in the Islamic Republic of Iran. She has visited Iran four times and became interested in researching this area when she noticed the women in the village seemed happier than her friends in Australia despite their traditional roles and poor amenities.
Susie has been an adjunct research associate with the Centre since 2008 and is co-author of Human Rights Overboard: Seeking asylum in Australia, which won the 2008 Australian Human Rights Commission award for non-fiction. Susie has a background as a volunteer migration agent and workplace union representative.
Katie O'Hare
Katie's journey to date has included experiences of working as a social worker, child rights advocate and public policy officer. She has combined this work experience with life experiences including travelling and living in different cultures, becoming a mother and a passion for yoga. She currently works as a Senior Policy Officer with the Department for Child Protection in Western Australia.
Katie's research topic, Contemporary yoga practice and the universality of a human rights culture – linking practice with theory, is the culmination of personal experiences of growth and transformation while completing a Masters of Human Rights at the CHRE and  practising yoga with dedication. Katie has an interest in alternative cultural understandings of human rights to the more normative western legal understanding. Her fascination with alternatives to universal expressions of human rights stems from the idea that to be of meaning to humanity, human rights need to be understood in the everyday interactions between individuals and communities.
Rafael Romero
Rafael  Romero is a Curtin University graduate (B.A./Honours/Master) and  also  has  a  B.Sc. in Anesthesiology  (University  of  El  Salvador). Currently, he is a full time public servant, while doing his PhD on a part time basis. Rafael's PhD thesis is titled: The lessons to be learnt from human rights violations in El Salvador from January 1980 to January 1992. Rafael's thesis examines the internal armed struggle in El Salvador during the 1980s and early 1990s was the scenario of repeated gross violations of human rights. Although, El Salvador is a signatory to all international human rights treaties, violations of those rights lasted for twelve consecutive years. This research starts by identifying the triggering factors for human rights violations in El Salvador and its long lasting nature. The next objective will be to determine the reasons for the sustained and comprehensive US support to the Government of El Salvador (GOES), reputedly for resorting to the use of state terror to address popular discontent. Finally, an assessment of  international  human  rights  treaties  effectiveness  and their enforcement mechanisms in the context  of El Salvador's internal armed conflict will follow.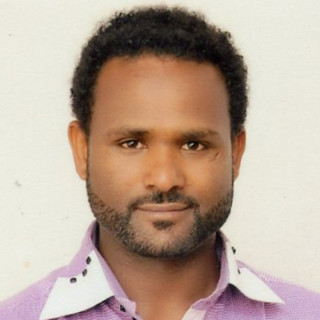 Yirga Gelaw
Yirga's PhD work investigated the policy priorities of the Ethiopian education system in light of the views, values and experiences of Ethiopian students and their communities. Using observational, dialogical, and archival data from Ethiopia, the study analyses how the interplay of contradictory meanings enacted through the message systems of tradition and modern education support power relations in the country. The study titled Pedagogising Traditions: Knowledge and the Purpose of Education in Ethiopia will provide fresh insights into the purpose and relevance of modern education in Ethiopia.  It will also increase our understanding of how forces of globalisation cut through traditional and cultural spaces using the formal channels of the state, and what realities this process holds for people in places like Ethiopia. Yirga completed his Bachelor of Laws at Addis Ababa University in Ethiopia, and Master of Human Rights at Curtin University's Centre for Human Rights Education. He has significant experience from working with non-government organisations that work to empower young people in Ethiopia and was a Law lecturer at Unity University College in Addis Ababa.
Yirga completed his PhD in 2015 and has since graduated with his doctorate degree.