In Queer Minds Podcast
In Queer Minds is a limited series podcast emerging from the Human Rights Visionary Seed Grant from the School of Media, Creative Arts and Social Inquiry at Curtin University, developed with Dr Bri McKenzie, Dr Deborah Hunn and Dr Maddy Magladry. Each episode explores different issues arising from doing research in the queer community, including navigating research identity, negotiating the complexities of representing intersectional axes of oppression, and working within and beyond the constraints of institutions.
Continuum: Journal of Media & Cultural Studies
Please see a Call for Papers for a Special Issue: 'In Queer Minds'
The CfP seeks responses to issues raised in the 'In Queer Minds' podcast series to be featured in a special issue of Continuum. While we encourage contributors to listen to the podcast linked below, it is not necessary to make the podcast or any of the participants the centre of the work; that is, we invite contributors to use provocations from the podcast to reflect on and discuss how some of the themes reflected in the podcast occur in their own work, as well as their own countries, cultural contexts and disciplines. Please read the full Call for Papers for areas for consideration.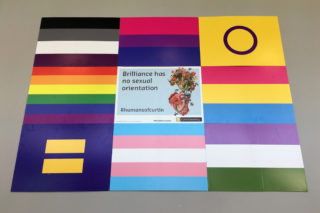 Episode 1: 'Representation in research' with Dr Maria Pallotta-Chiarolli and Associate Professor Sam Winter
Transcript – Sam and Maria
Episode 2: 'Critical race and decolonial perspectives' with Dr Joni Lariat, Professor Baden Offord and Marziya Mohammedali
Transcript – Joni, Baden and Marziya
Episode 3: 'Community and inclusion' with Professor Braden Hill and Misty Farquhar
Transcript – Braden and Misty
*Content warning: Strong language*
Episode 4: 'Youth perspectives and narratives of lived experience' with Kai Schweizer and Shoshana Rosenberg
Transcript – Kai and Shosh
*Content warning: Strong language*