History and philosophy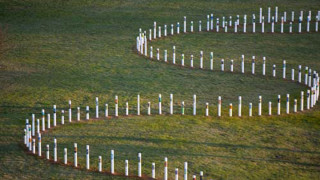 The Centre for Human Rights Education at Curtin University was established in January 2003 following the appointment of Professor Jim Ife as inaugural Haruhisa Handa Professor of Human Rights Education. This appointment was made as a result of the generosity of Dr Haruhisa Handa in endowing the Chair in Human Rights Education, the first such chair in an Australian university.
The Centre for Human Rights Education provides a focal point for research, teaching and scholarly activity in the area of human rights education. In this context, education is understood in its broadest sense, including community education, raising awareness, promoting understanding and debate around human rights issues, and implementing human rights principles in a range of occupations, as well as education in formal settings of schools and universities.
The Centre is multi-disciplinary. Unlike other human rights centres, it is not located within a Law Faculty, but within the Humanities Faculty of the University. It draws on scholarship, research and expertise from a variety of disciplines and professions, including philosophy, political science, sociology, education, health sciences, social work, law, international relations, psychology, anthropology, business, media and cultural studies.
The Centre also seeks to bridge the gap between scholarship and practice. The gap between the human rights scholar and the human rights practitioner/activist has too often inhibited the effectiveness of both, and a major focus of the centre is to develop a sound theoretical and conceptual base for human rights practice and education, while at the same time undertaking research and scholarship that is grounded in the reality of practice and of people's day-to-day experience of human rights.
The Centre also seeks to promote cross-cultural dialogue about human rights, and is based on the premise that ideas of human rights are not unique to western cultures and political/legal systems, but are present in all major religious, cultural and political traditions, as expressions of the essence of our common humanity. Dialogue across these different traditions can only increase and enrich our understanding of the human experience and of what is needed if we are to live in harmony and at peace in the world.
The Centre organises public events around human rights issues, often in partnership with community groups.