Current events
Subscribe to CHRE Events mailing list
---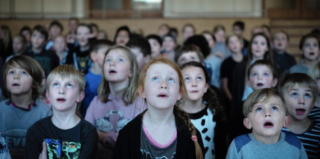 10 March 2019
Symposium
Seeking Asylum in Australia – Truth Telling and Taking Action
John Curtin Gallery, Curtin University, Bentley, Western Australia
Book free tickets via Eventbrite
Curtin University's Centre for Human Rights Education, the John Curtin Gallery and the Refugee Council of Australia invite you to the Festival of Perth exhibition Refuge and a symposium on truth telling and taking action.
Refuge features outstanding works by two of the world's leading audio-visual artists, Angelica Mesiti and Candice Breitz, who explore the realities of people who are forced to flee their homelands.
With a federal election looming, what do we need to know about the impacts of the policies of successive Australian governments on people seeking asylum? What do we need to understand about the experiences of people who have come to our shores to find safety? How can we understand the role and responsibilities of governments and civil society in responding to people fleeing persecution? How can we work together to realise the rights of people seeking asylum?
The symposium will build on the themes of the exhibition and elevate the experiences of people who have come to Australia to seek asylum. It will also explore the nation's crisis of responsibility and how we might best work together to address this.
Image: Angelica Mesiti, Mother Tongue, 2017, still of two channel high definition colour video installation and surround sound, 17:54 minutes. Courtesy of the artist and Anna Schwartz Gallery