InASA Conference 2016
7 – 9 December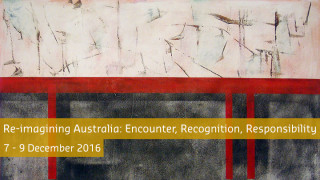 Hosted by the Centre for Human Rights Education, Australia-Asia-Pacific Institute, the School of Media, Culture and Creative Arts, and the Centre for Aboriginal Studies, Curtin University.
Under the theme of 'Re-imagining Australia: Encounter, Recognition, Responsibility,' the conference will offer the opportunity of addressing the intensification of overlapping, interpenetrating and mixing of cultures and peoples in everyday life in Australia – and how its public culture has become increasingly re-imagined through intense conversations and inter-epistemic dialogue. The conference will showcase contemporary research and creativity in understanding Australia through interdisciplinary and multidisciplinary approaches.
We acknowledge that the conference is being held on the traditional lands of the Nyungar people.
---
This conference is supported by:
International Australian Studies Association (InASA)